Article
Have it as a dip, in a salad, or even make it into a dessert, avocado is deliciously satisfying and contains an excellent source of good fats.
But what really are the benefits of eating avocado, especially during your detox diet?
Let's find out!
References
Description
Avocado is a tree, native to Central America, cultivated in tropical and subtropical climates around the world, belonging to the family Lauraceae, is widely used in Ayurveda and evidence-based phototherapy (herbal medicine).
The plant is used in traditional medicine for the treatment of various ailments, such as hypertension, stomach ache, bronchitis, diarrhea, and diabetes. (1)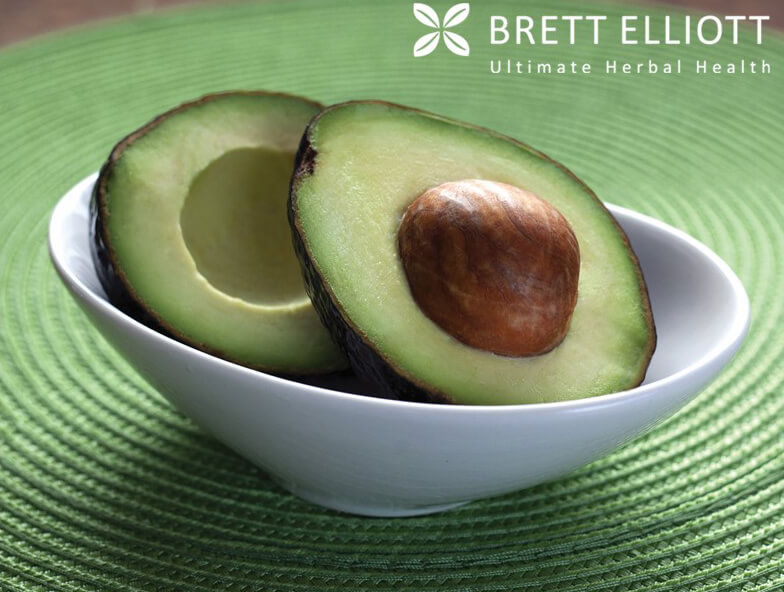 Avocado Health Benefits
Antioxidant
Avocados have the highest lipophilic total antioxidant capacity among fruits and vegetables. The primary avocado carotenoids are a subclass known as xanthophylls, oxygen-containing fat-soluble antioxidants. (2)
Good Fats
The avocado oil consists of 71% monounsaturated fatty acids (MUFA), 13% polyunsaturated fatty acids (PUFA), and 16% saturated fatty acids (SFA), which helps to promote healthy blood lipid profiles and enhance the bioavailability of fat-soluble vitamins and phytochemicals.
There are eight preliminary clinical studies showing that avocado consumption helps support cardiovascular health. Exploratory studies suggest that avocados may support weight management and healthy aging. (2)
An analysis of adult data suggests that avocado consumers have higher HDL (good) cholesterol, a lower risk of metabolic syndrome, and lower weight, BMI, and waist circumference than non-consumers.
Avocados contain monounsaturated fatty acids rich in fruit oil at 71%, 13% polyunsaturated fatty acids, and 16% saturated fatty acids. In other words, avocado is a rich source of good fats. (2)
Conclusion
The combination of good fats in avocado fits perfectly with its traditional use for inflammatory conditions along with those related to metabolic disease including blood pressure, cholesterol, and diabetes issues.
I suggest eating avocado freely as part of your cleansing diet
Try these recipes: