Brett Elliott's Ultimate Herbal DETOX program is packed with 100% pure herbs. The herbs are carefully selected for their specific benefits and combine to give you the ultimate inner body colon cleanse to detoxify your body. You receive 480 capsules in total – enough for anything from a 7-day Power Cleanse to the 2-month maintenance plan.
Your healthy DETOX program includes…
New Zealand's 1st Heavy Metal DETOX (with both Clinatro and Chlorella)
100% Satisfaction Guarantee
480 capsules of powerful Herbal Detox Products
User Guide and Recipe Booklet with 30 great recipes
Pre-biotics
Four great Detox Plan options including a 7-Day Power cleanse, 14-day Deep Cleanse, 1-month Gentle Cleanse or the 2-month Maintenance Plan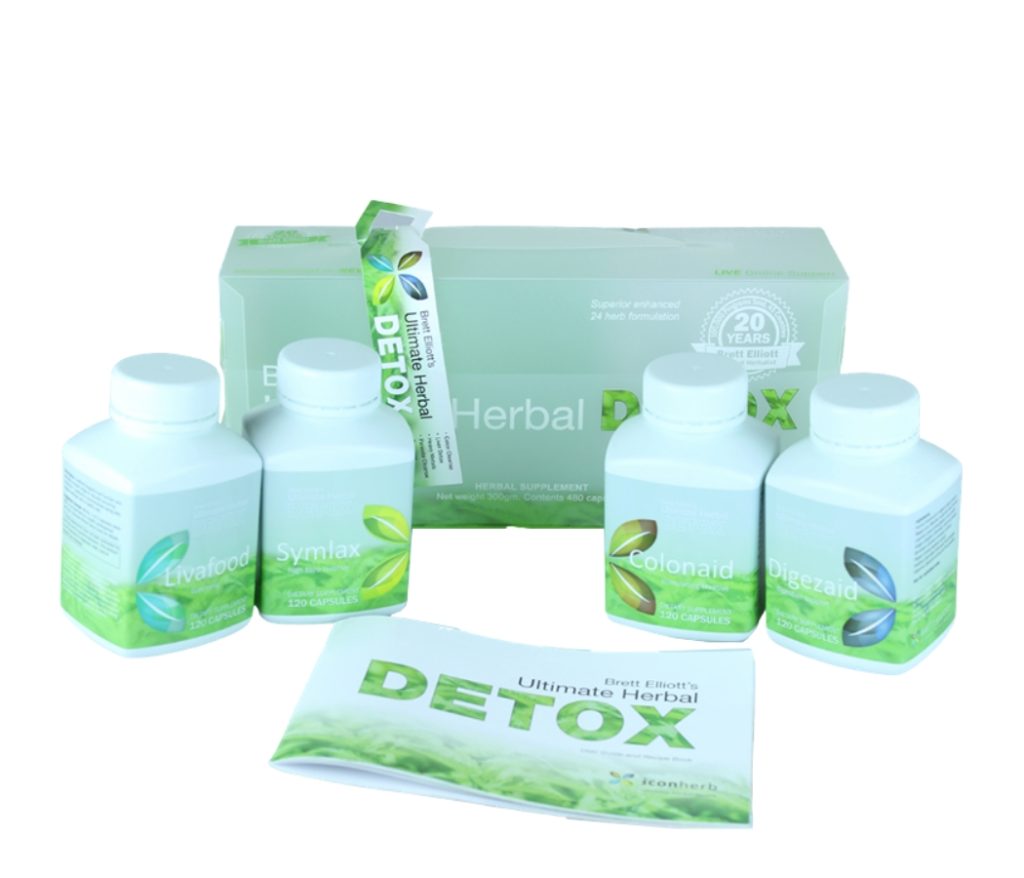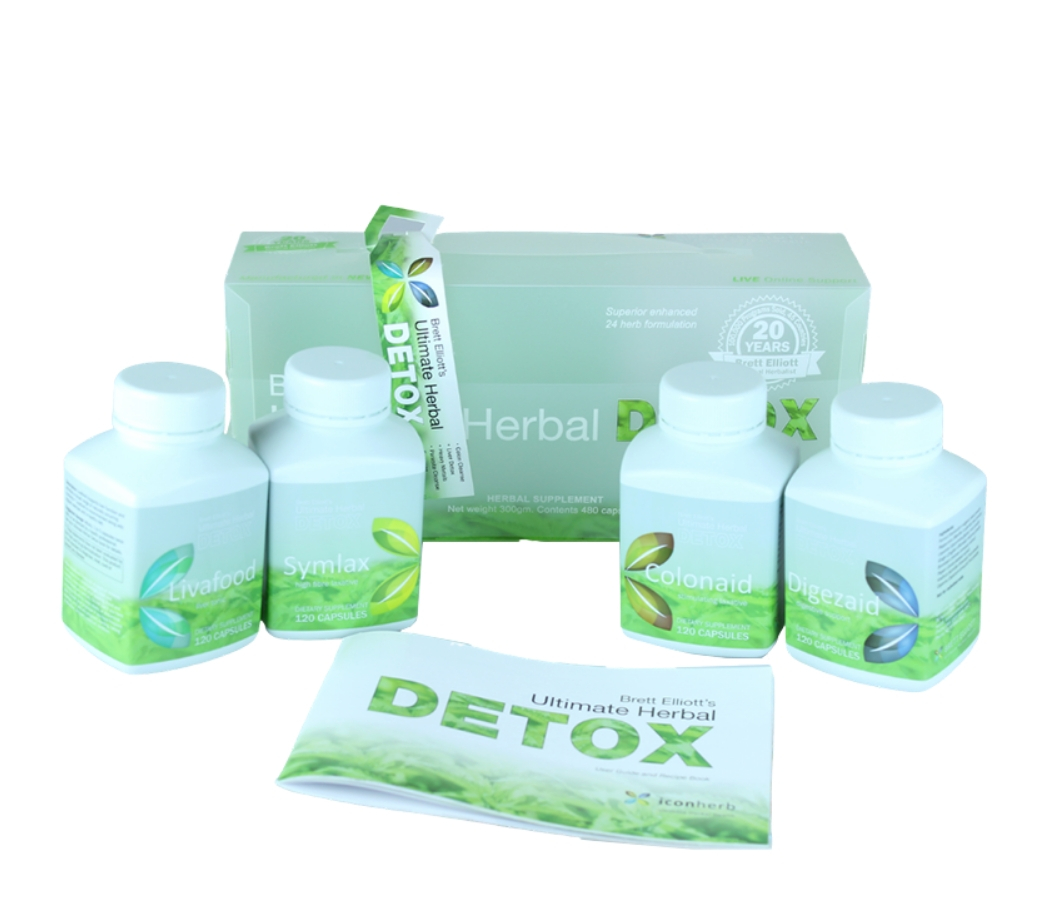 The Ultimate Herbal DETOX kit comes with four different herbal products designed to work together to cleanse your colon.
You also receive the beautifully illustrated User Guide and Recipe Booklet which guides you step by step through the Herbal DETOX program. The Recipe booklet has 30 recipes to inspire you and the guide will help you answer the question of how to detox. The herbs and the user guide come in a stylish carry box for convenience.
Nutritional Information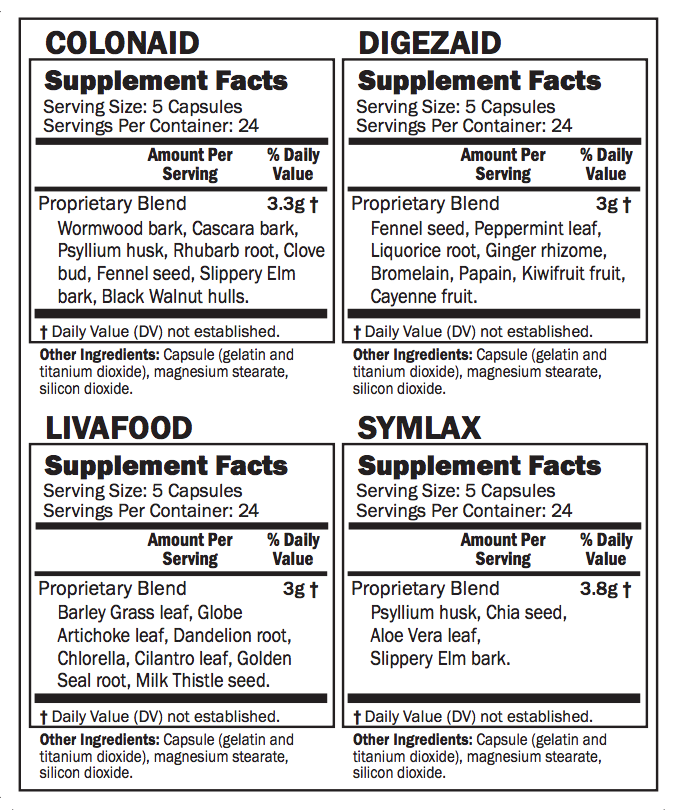 See a breakdown of The Ultimate DETOX pack ingredients below:
Colon-aid (120 capsules)
Maintains peristalsis & supports the colon.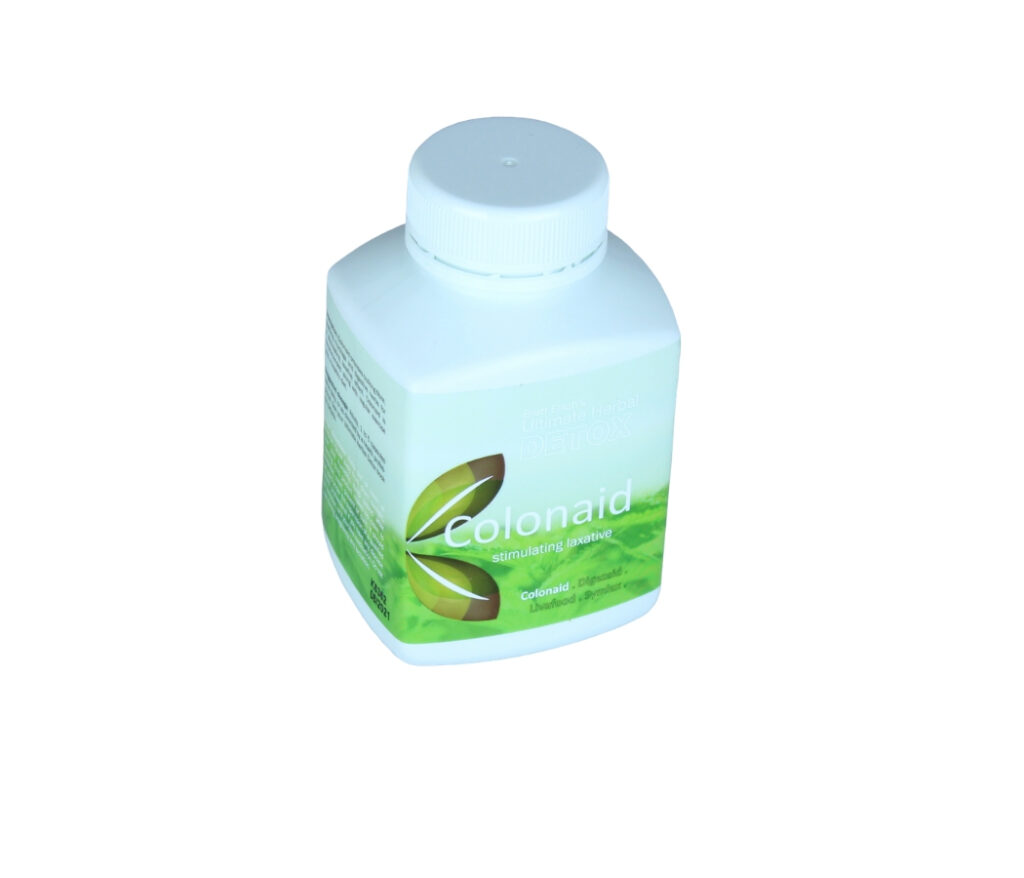 Digezaid (120 capsules)
Supports digestion and nutrient absorption.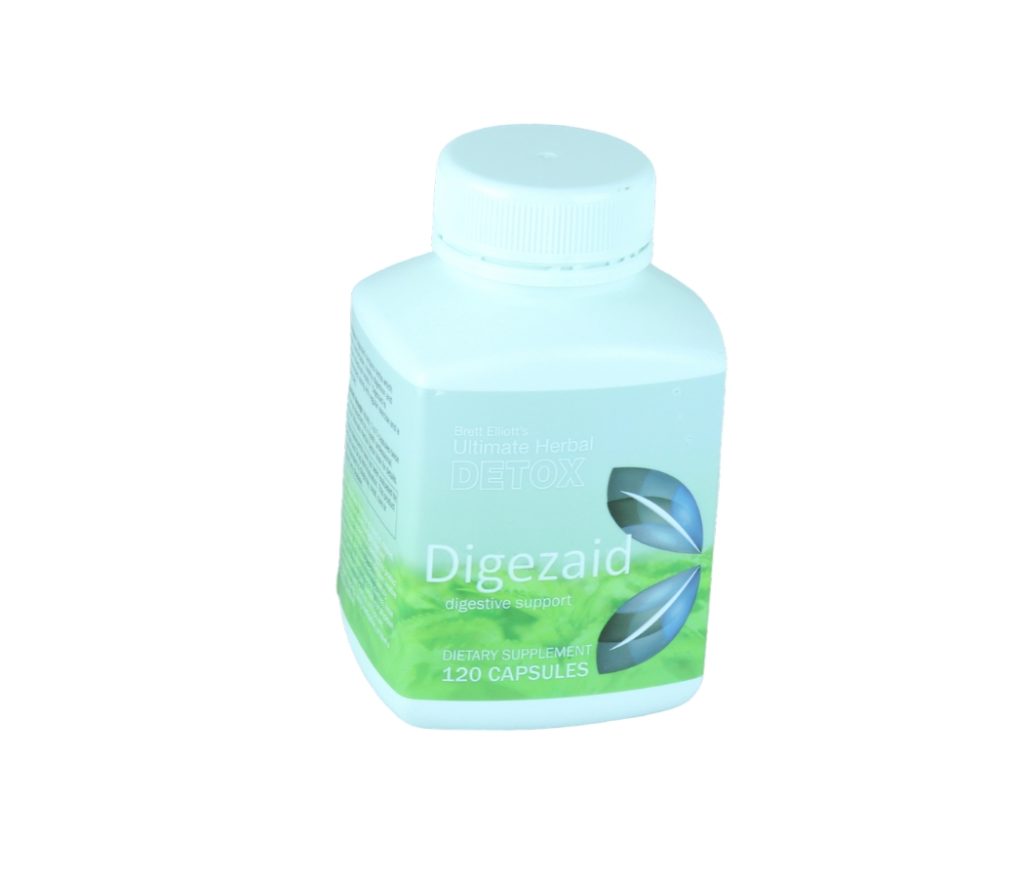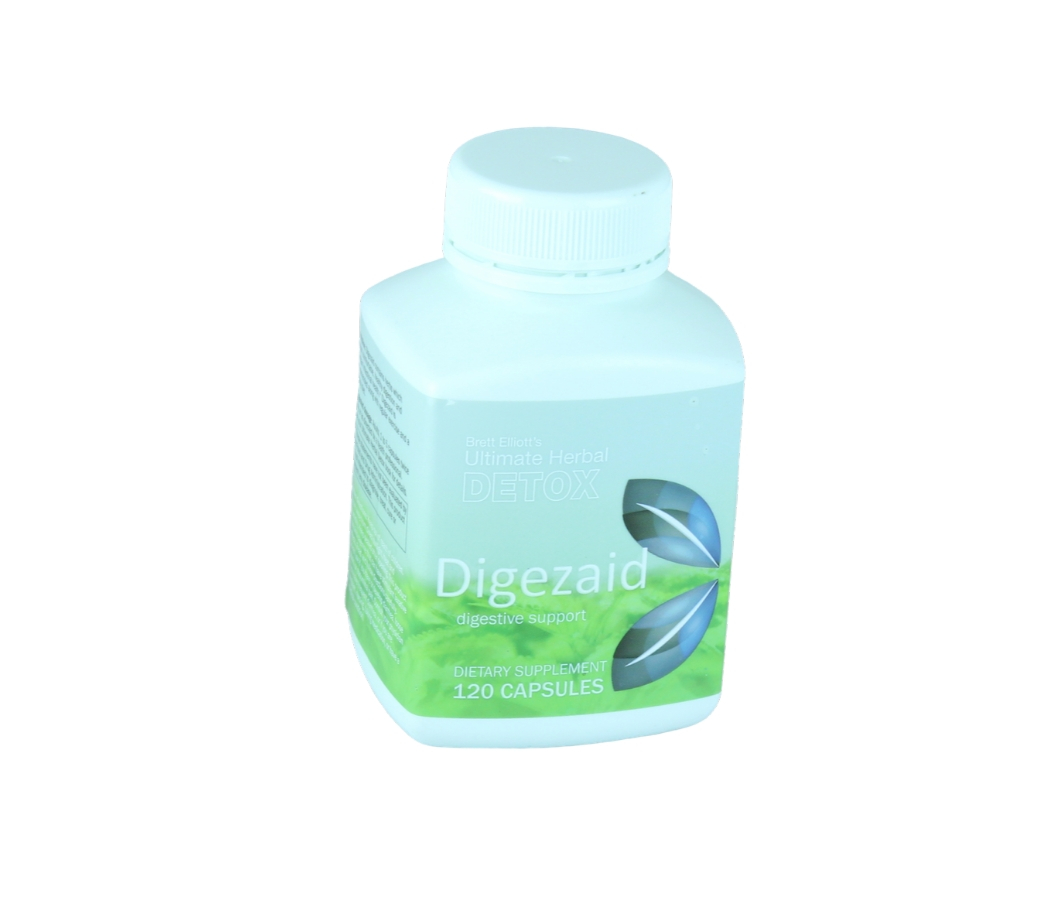 Symlax (120 capsules)
High in soluble fiber for healthy bowel movements and excellent support for blood sugar balance.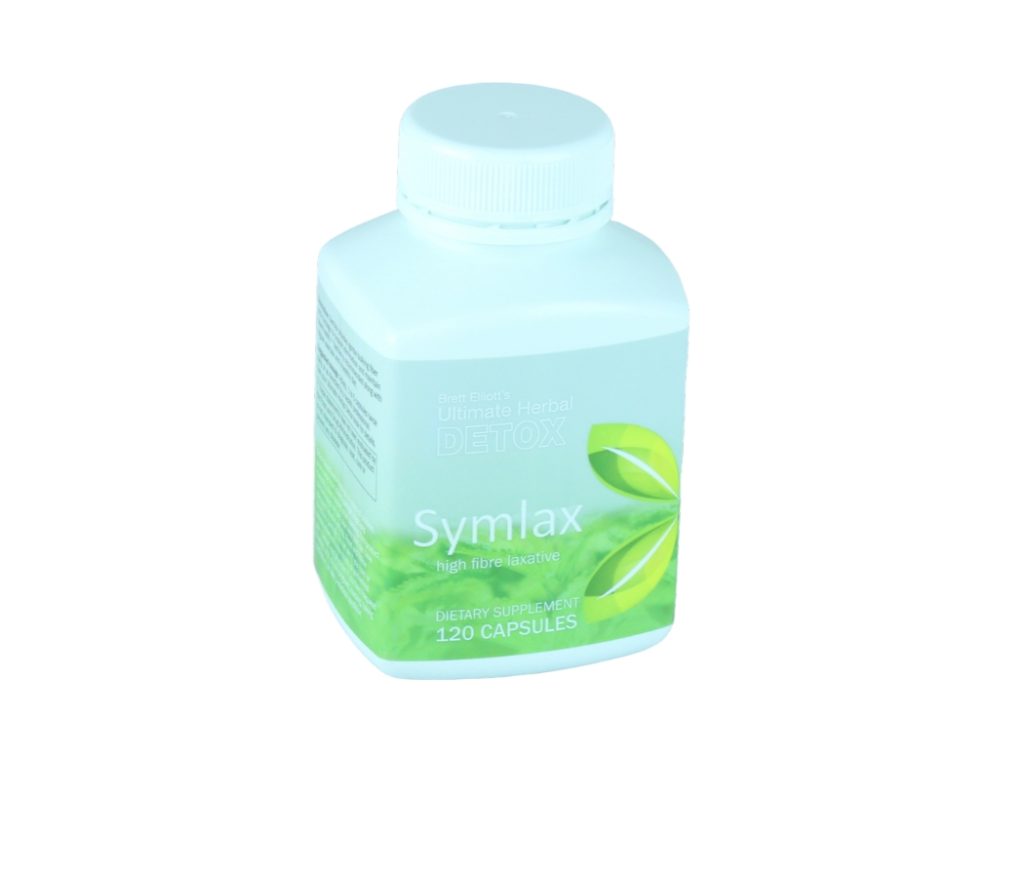 Livafood (120 capsules)
Nutrient rich formulation. Supports the liver and digestion.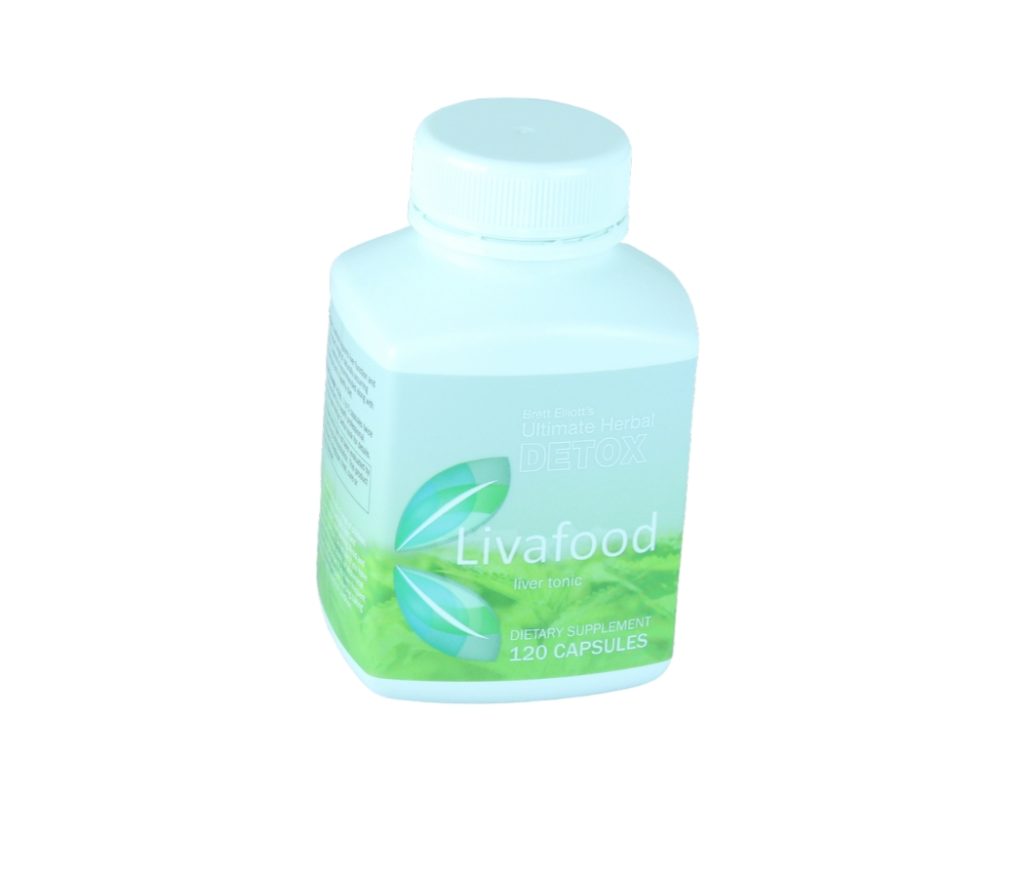 BodiClenz – The Ultimate Herbal DETOX as a Drink
If you're not so keen on taking a large number of capsules, then perhaps the BodiClenz Drink would suit you better. It has all the exact same herbs as the detox capsules program, but can be quickly made into a smoothie or shake. It comes in either a 500g or 1kg bulk pot.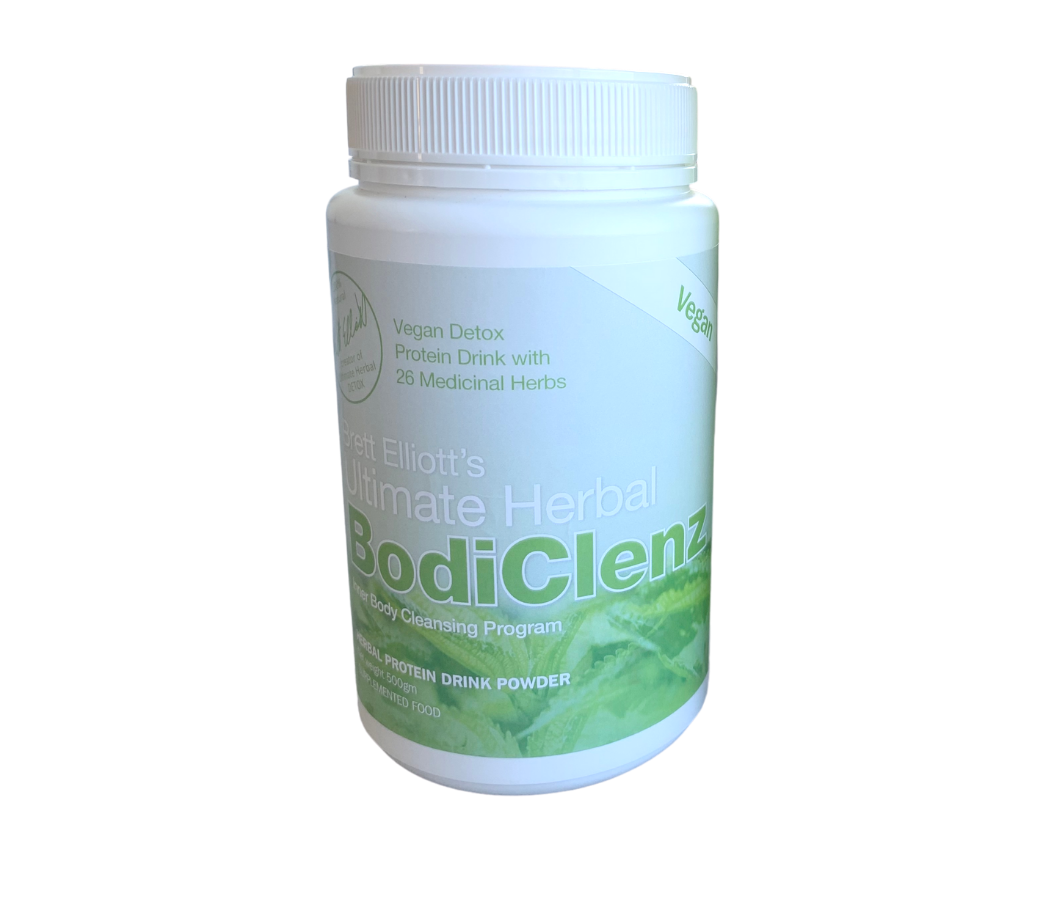 Simply take between 1 and 4 shakes a day to achieve the ultimate inner body cleanse and metabolic reboot.