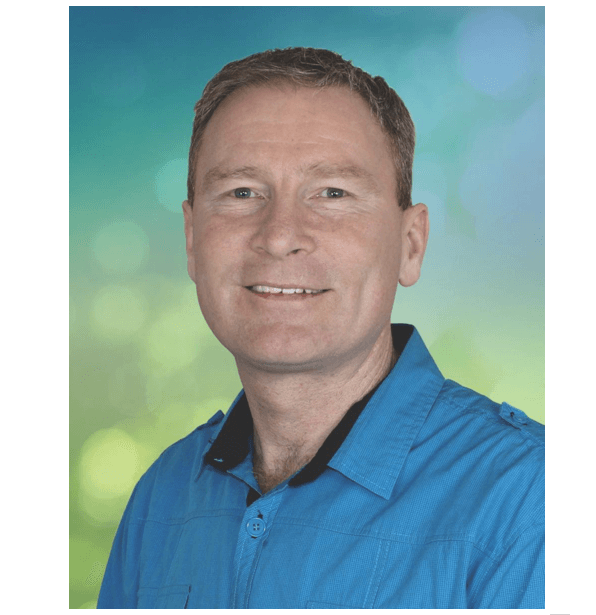 Based in Tauranga, Brett is a respected medical herbalist with 22 years of clinical practice. He is a regular seminar presenter both at health and wellbeing expos and at other private venues. Brett has helped over 100,000 people in over 45 countries complete his herbal health program. 
Brett began his journey into natural medicine in the early 1990's when his own health began to deteriorate. He'd spent 10 years in hard manual work which resulted in severe spinal injuries requiring major surgery, which he declined. His search for alternatives led him to herbal medicine which quickly became his life's passion.
His studies include completing a two-year Diploma in Herbal Studies in 1998, four years of science studies at Auckland University of Technology, including human anatomy and physiology, biochemistry and biophysics. He then completed another four-year Diploma in Herbal Medicine in 2006 through the Waikato Centre for Herbal Medicine.
Brett has operated his own retail health stores for 8 years, built a pharmaceutical-grade manufacturing facility in 2005 and has run a private clinical practice for over 20 years. During this time Brett identified a common pattern of events relating to the most common health conditions of our time. 
This led Brett to write his first paperback book 'CLEANSED & CURED' which has been widely distributed through good bookstores. Brett tours often and visits health Expos, clubs, and other organizations that may be interested in a live seminar on the topic of Herbal Medicine and personal health empowerment. See his event calendar here
Brett has a real passion for helping people to find their own personal healing path and to understand how the simple things, food, and herbs, in particular, can trigger healing within the body. Over 100,000 people have completed Brett's Ultimate Herbal Health Program during the last 20 years. See some of their stories here 
You can visit Brett in his clinic or email us directly at info@iconherb.com if you would like him to visit and speak to your group
See Brett's research articles here
The story of Brett Elliott & Ultimate Herbal Health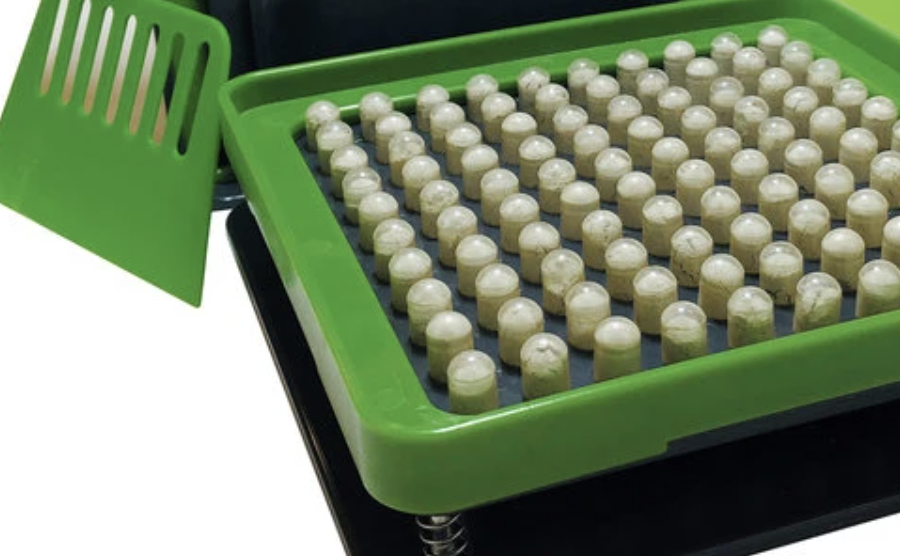 As mentioned above Brett completed his first diploma in herbal medicine and opened a small clinic in 1998. This clinic in Putatruru was called 'The Herbalist', which became very popular with the locals. Form the very beginning Brett stuck with the old traditions of making his own herbal remedies and manufacturing a few capsules with an old hand press, similar to that pictured.
With many 'almost miraculous' healings, Brett soon realised the potential of combining herbal medicine with natural energy healing and started thinking outside of Putaruru, with a population of under 5,000 people. His next move was to Tauranga in 1999, which is where he resides to this day.
Again, Brett simply opened a home clinic and put a sign out on the street and people started coming in. Herbal medicine appeared to be more popular than Brett had imagined, or maybe it was the combination of Herbs and Healing that appealed. Either way, Brett's practice flourished and his small range of herbal products grew, including the very first 'Ultimate Cleanse' in the year 2000.
In 2001 Brett decided to expand into a retail setting, where he could do his herbal manufacturing in a properly licensed food-grade kitchen and employ staff to serve the public in greater numbers. The Herbalist now had a great location right in the heart of Tauranga's busiest thoroughfare, Cameron Road.
The Herbalist stocked a range of herbal teas, capsules, and liquid formulations that Brett had personally formulated. Everything from cough syrups, tea blends, and immunity-boosting capsules were on offer. The most popular product by far was the Ultimate Cleanse, and Ultimate Weekend Cleanse which you can see in the photograph below of the retail store. On the bottom shelf in white boxes is the original Ultimate Cleanse.
In 2002 Brett took the Ultimate Cleanse on television with a new privately-owned TV station called "Prime TV" and appeared on the prime living show to talk about his Herbal Detox, inner body cleansing program. This soon became what Brett and The Herbalist were known for around the country.
As The Herbalist began selling more Herbal Detox programs and Brett's clinic became busier, there was a need to expand the manufacturing operations in the back of the shop. More automated machines were needed to keep up with the demand and some staff needed to be hired. The Kitchen was registered with a food license and full-time manufacturing started taking place. Other herbalists started to be employed to consult and deal with customers over the counter. It was just like a traditional herbalist dispensary, done the old fashioned way. All handmade products and personal service from qualified herbalists.
There was massage available, Bioptron light treatments, APS pain therapy, reflexology, shiatsu, energy healing, even meditation meetings in the evenings, and healing workshops on the weekends began. In the early 2000's natural health was becoming very popular and word spread fast. It was at this point The Herbalist also began to offer wholesale supply to shops around New Zealand along with contract manufacturing for other practitioners who wanted a herbal product made for their own clients or clinical use.
What a great time it was for Herbal Medicine in Tauranga.
This was about the time when The Ultimate Herbal Detox went into a coloured box instead of the plain white box it has been in for 3 years or more. Also, the instructions became a proper colour booklet instead of a home-printed black and white set of directions. By early 2004 over 1,000 Herbal detox programs had been sold, and the feedback on results had become overwhelming. It was time to get serious about what this herbal program could offer. At this stage, all customers were face to face walk-ins, as no internet business had begun. A few health stores also began stocking the Ultimate Herbal Detox and Weekend Cleanse. The Herbalist was now employing up to 8 people. It was an exciting time to be in the health business.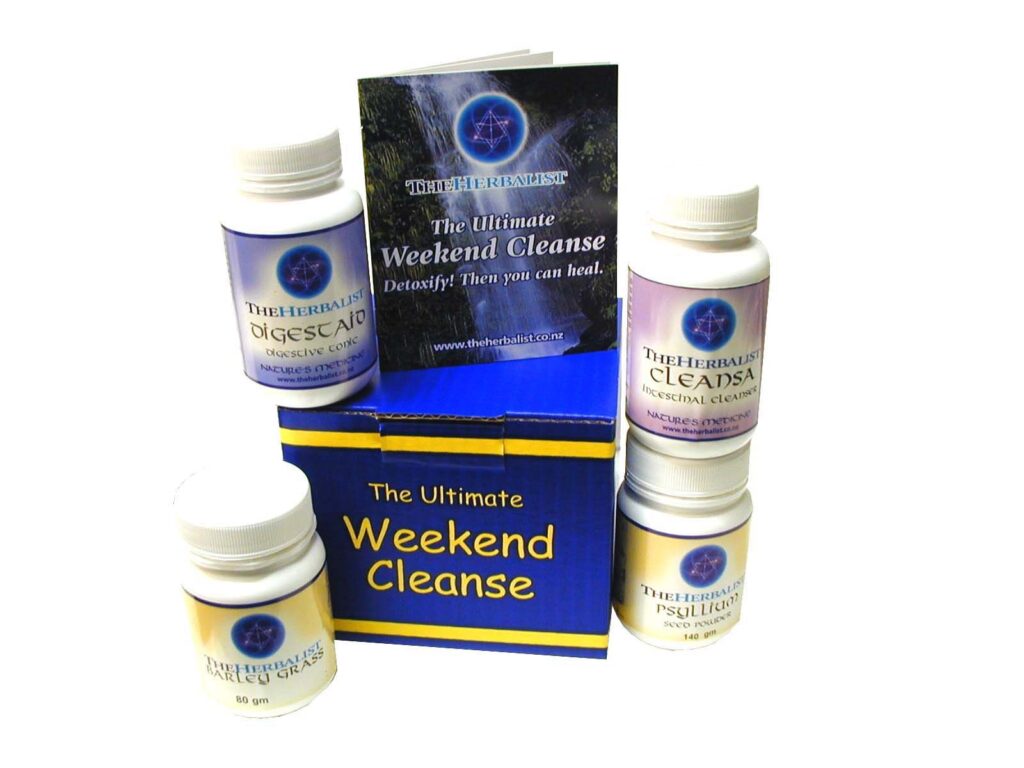 To be continued …