This page summarizes the
Ultimate Herbal Detox
and
Ultimate Herbal BodiClenz
14-day Detox diet, which can be used alongside your Herbal Program for a Deep Cleanse.
See all Brett's Detox recipes Click here
Hippocrates was right – You are what you eat!
Your physical body is the result of what you put into it, but perhaps our thoughts and feelings also reflect what we feed ourselves.
Before we outline the herbal detox diet foods, let's briefly discuss the damage bad food can do.
Food Toxicity
Processed food is a major contributor to our toxic load. We all know about smoking, drinking, and drugs causing toxicity and health problems. We also widely accepted that the over-consumption of too much fat and sugar causes metabolic problems like obesity, diabetes, and eventually heart disease.
What we often overlook is the hidden dangers of everyday processed foods in our diet. The simplest processed foods can contain additives that can potentially damage our health.
This very short video shows briefly how food toxicity can affect us.
Find out more about Food and other Toxicity
HERBAL DETOX FOODS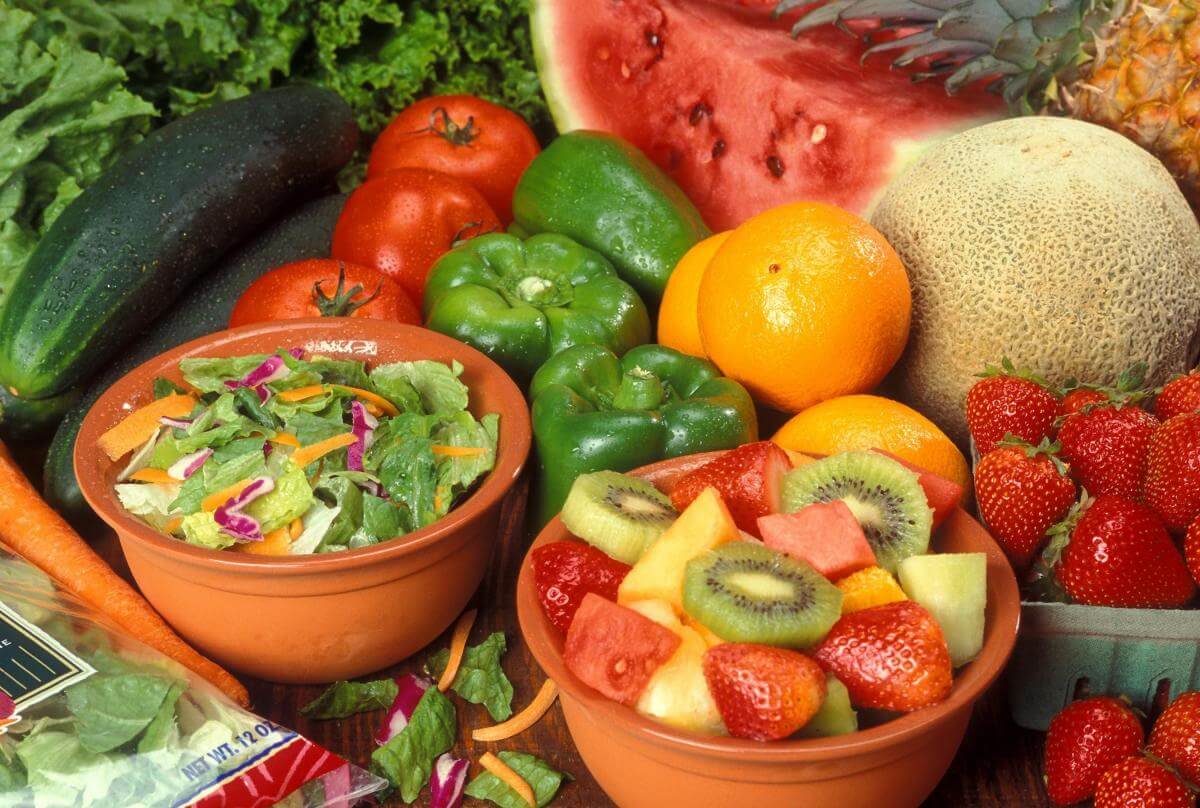 Since modern food is a major source of our toxin build-up, a return to a raw, whole and unprocessed food is an important part of the DETOX program. You will get detailed recipes along with your program, but below is a shortlist of foods I suggest you can use while completing the Ultimate Herbal DETOX.
This page is only a snapshot of the complete diet but it does include many of my favorites.
DETOX JUICES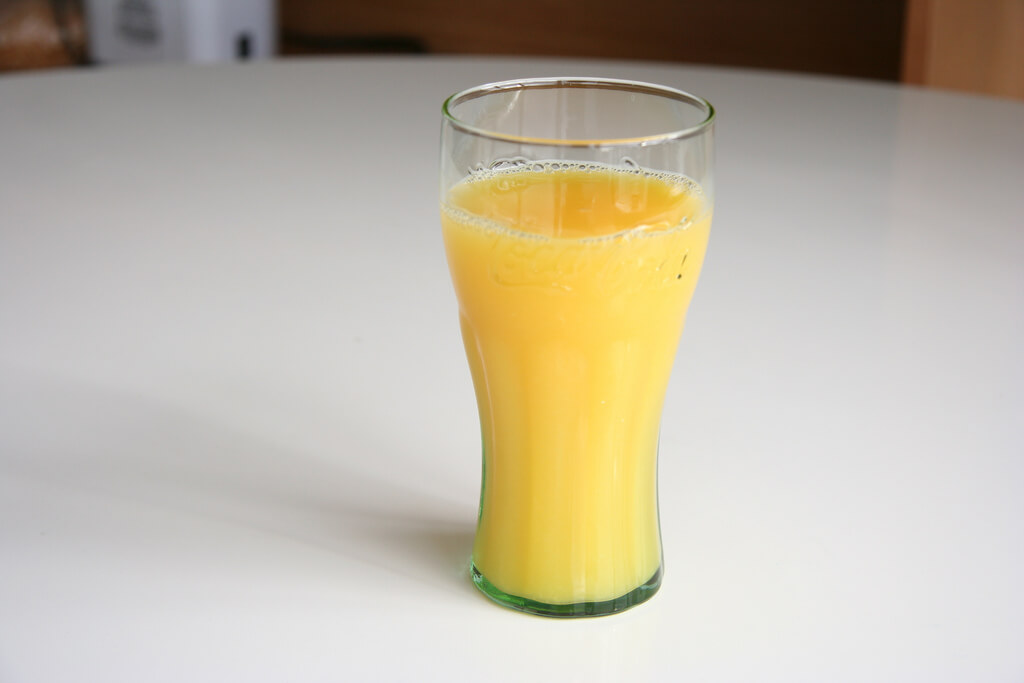 Juice combinations could contain the following: Apple, Beetroot, Capsicum (Bell Pepper), Carrot, Celery, Grape, Ginger, Grapefruit, Lemon, Mango, Noni, Orange, Papaya, Pear, Pineapple, Pomegranate, Tomato, Wheatgrass or Barley Grass. I recommend getting fresh organic produce and making your own juice but if this is not practical then simply get the best juice you can buy that does not have added sugar. Freshly squeezed juice is best with some of the fiber retained.
Rather than buying or squeezing juice, or even using a juicer, you can simply use a high-speed blender to make a pure fruit smoothie, which is much more nutritious than juice alone.
Check out my Pure Orange Juice recipe
DETOX SMOOTHIES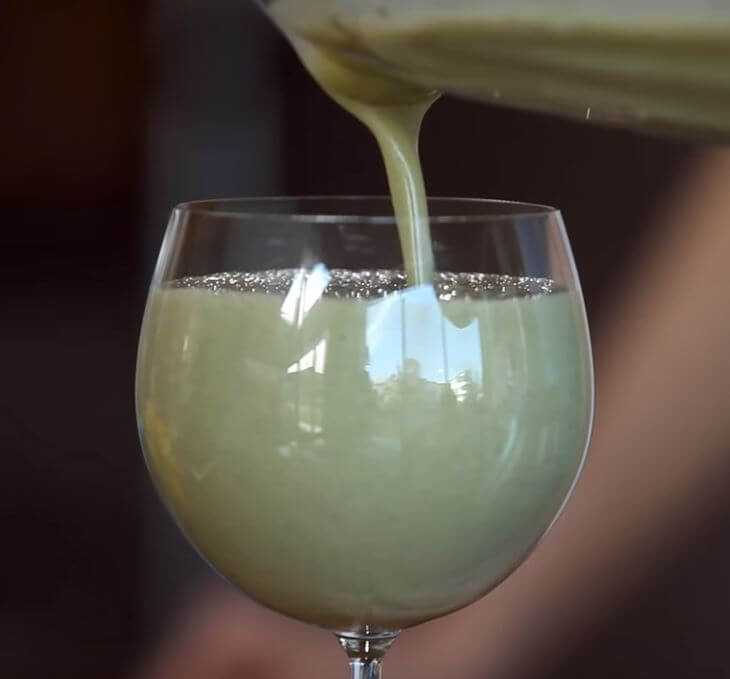 This is a great way to start your day. Just take your favorite fruit (sorry no bananas as they are too starchy for this program) and fruit juice and add some organic plain yogurt. Throw in some of our BodiTune DETOX 'n SLIM protein powder for more energy.
I personally like to alternate between Green Smoothies and Berry Smoothies, with the odd Orange and Cacao smoothie thrown in.
Check out my favorite Green Smoothie
DETOX FRUIT SALADS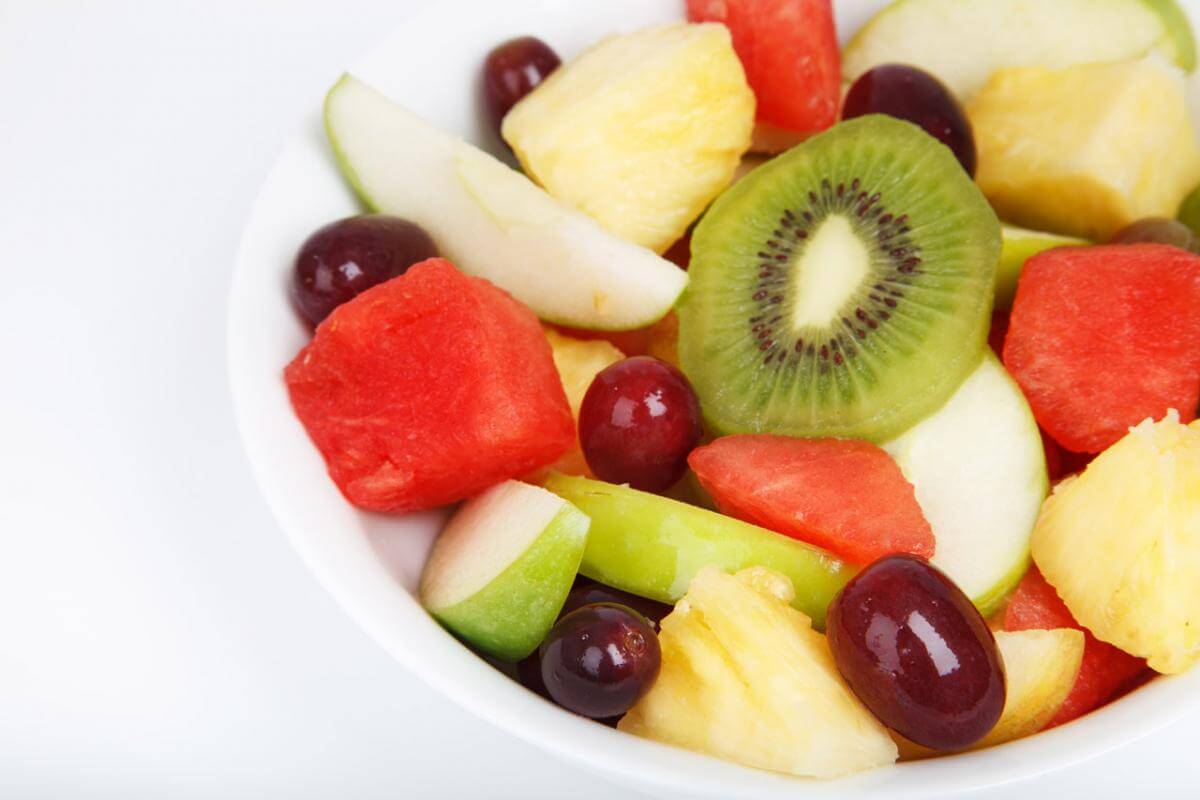 Try combining different fruit including Oranges, Lemons, Pears, Nectarines, Plums, Peaches, Pineapple, Kiwifruit, Apples, Mangoes, Cherries, Prunes, Apricots, Papaya, Watermelon, all Berries, (no Bananas as they are too starchy).
You can dress your fruit salad with plain unsweetened yogurt (or whipped cream), Dried Blueberries, Dates, or Raisins and sprinkle with Cinnamon.
The simpler the better!
Try my super easy Chocolate and Pineapple Dessert
DETOX VEGETABLE SALADS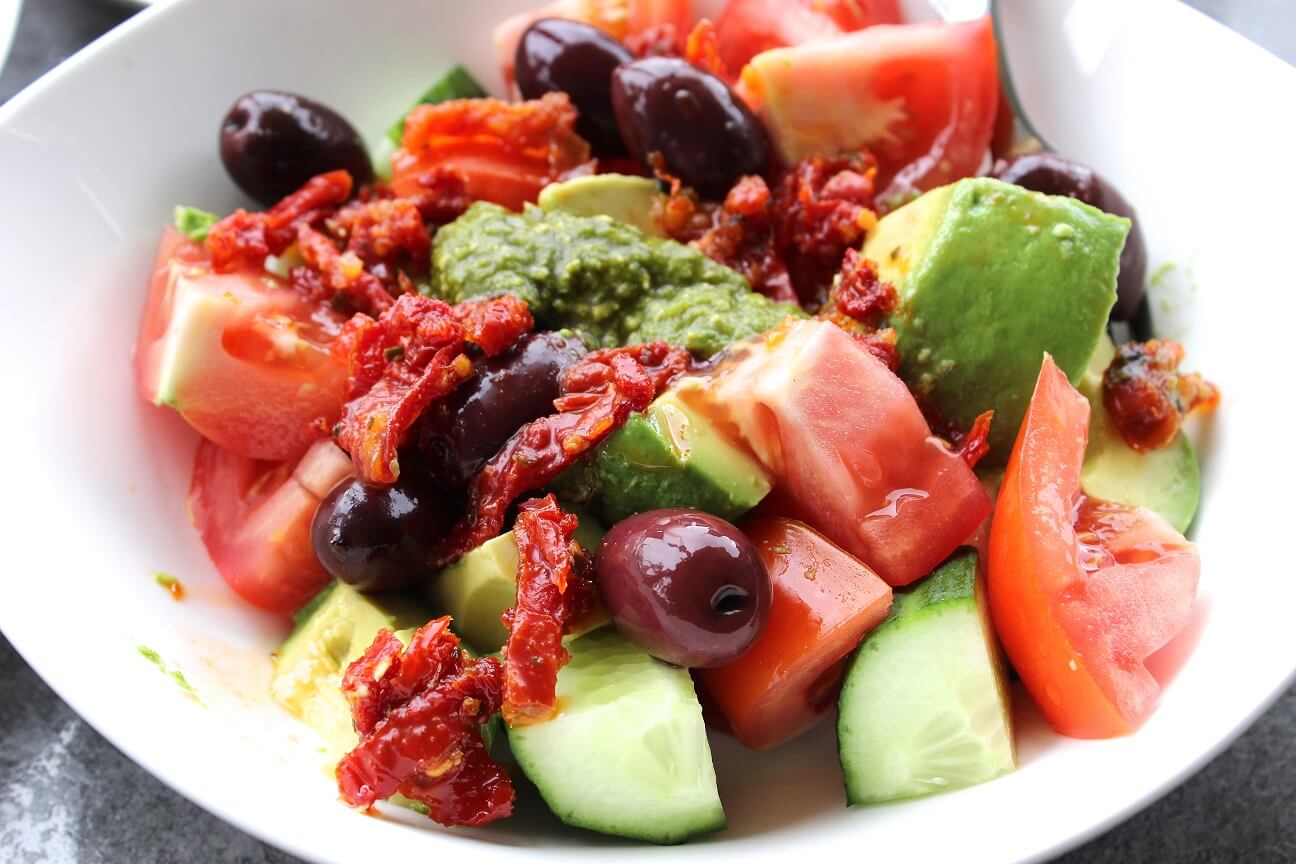 These can include Avocado, Basil, Bean Sprouts, Beetroot, Broccoli, Cabbage, Capsicum (Bell Pepper), Carrot, Cauliflower, Celery, Chives, Coriander (Cilantro), Cucumber, Lettuce, Mushrooms, Olives, Parsley, Rocket, Spring Onion, Tomato, and any green leafy vegetable. Dress with Garlic, Yogurt, Lemon Juice, cold-pressed Olive Oil, Pesto, Apple Cider Vinegar, and Herbs.
You could add a little homemade Hummus when doing a gentle detox.
My Favorite in the summer is this Mediterranean Salad 
LIGHTLY STEAMED OR STIR-FRIED VEGETABLES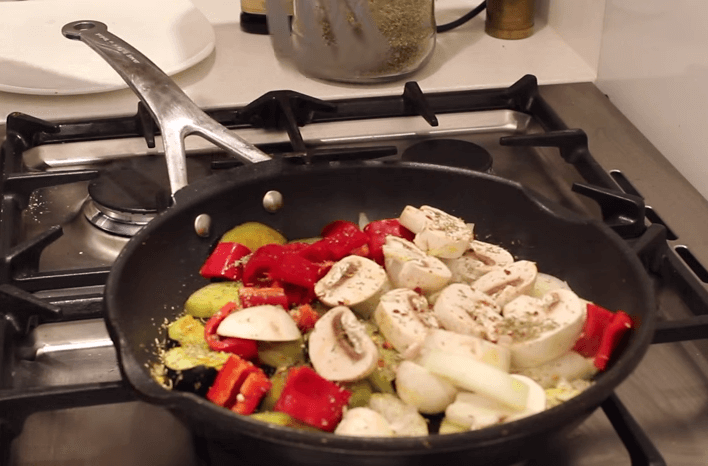 Any of the vegetables above can be used plus Pumpkin, Parsnip, Eggplant (Aubergine), Zucchini (Courgette, Marrow), Sweet Potato, Mushrooms, Carrot, Leek, Broccoli, Cauliflower, Spinach, Kale, Silverbeet, and Spinach.
Adding herbs and spices into your detox diet really helps your digestion and the elimination of toxins. I particularly recommend Thai, Chinese, and Indian Curry, and Chili dishes.
Try my version of Green Coconut Curry
DETOX SOUPS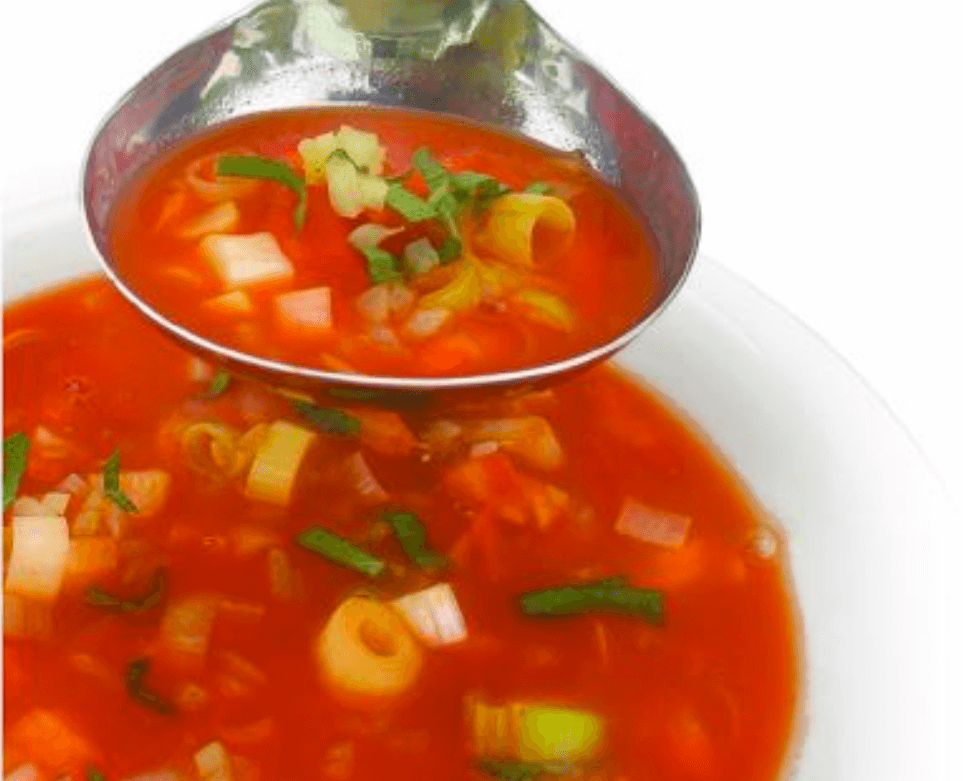 Soups are a great way to detox, as you can make a large pot of vegetable soup and have it for three nights running. No meat is allowed but vegetable soups can contain any of the above-mentioned vegetables. They must be made without flour, barley, or split peas. I really like mushrooms, tomatoes or pumpkin soups.
Check out my favorite soup recipe
SNACK IDEAS
Celery sticks with a little Hummus, Carrot sticks with Guacamole (Avocado and Garlic dip), Asparagus, Cucumber, or Beetroot. Plus Prunes, Dates, Figs, Raisins, Olives, Gherkins, or Pickled Onions are all OK in small amounts.
A combination of all of these foods along with the
Ultimate Herbal DETOX
can relieve your body of years of build-up and help you to lose any excess weight that may also have accumulated. Keep it simple, pure, and alive and you can't go wrong. Brett Elliott ®