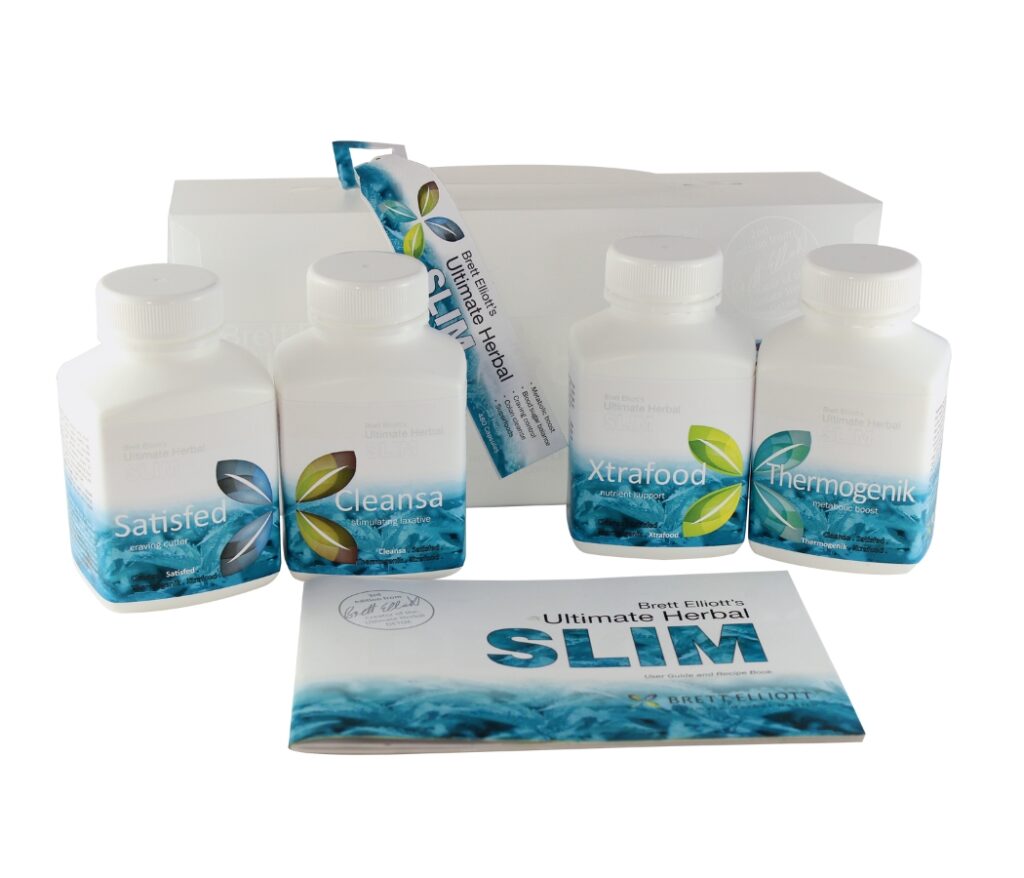 The Ultimate Herbal SLIM program contains 480 capsules of pure herbs. These herbs have been carefully selected and blended to provide you with a fully rounded and balanced effect on your body.
You also receive the beautifully illustrated Slim User Guide and Recipe Booklet which guides you step by step through the Herbal SLIM program. The herbs and the user guide come in a stylish carry box for your convenience.
The goal is to boost your metabolism, reduce cravings, cleanse your digestive system and increase your energy. Let's look at the individual herbal products in detail.
Nutrition Information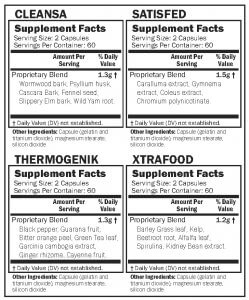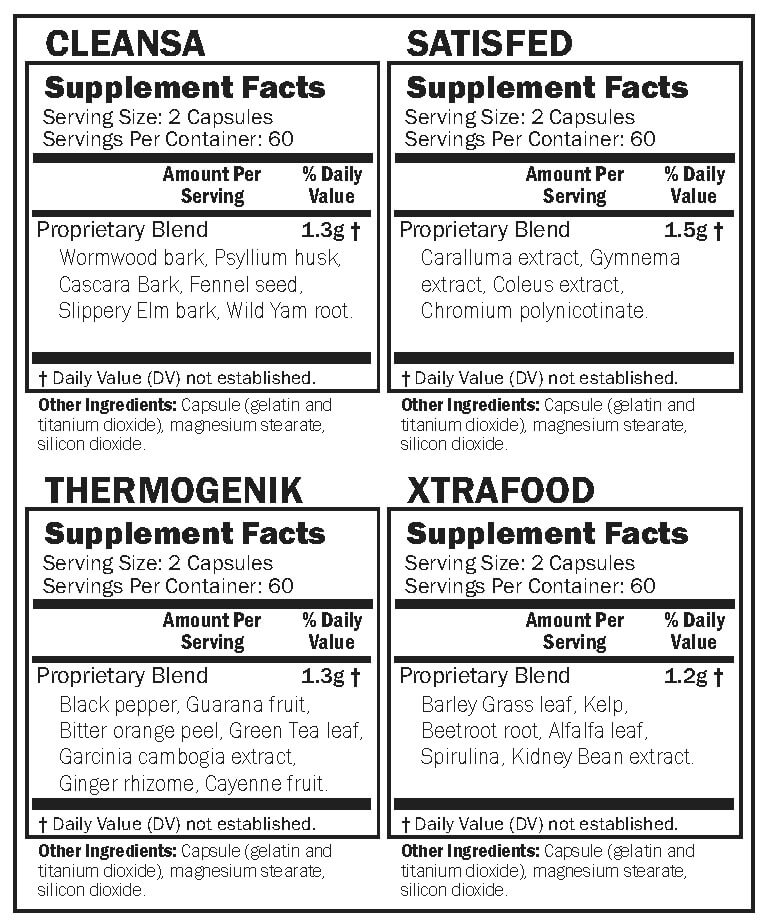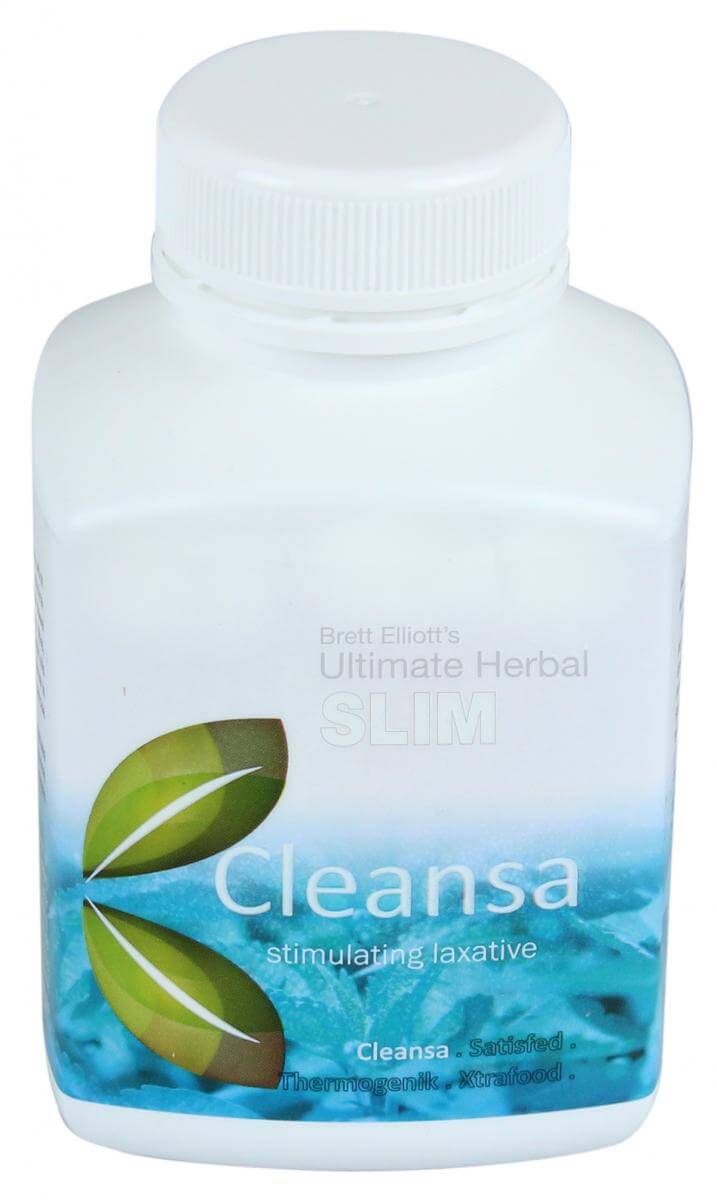 Cleansa provides a wonderful bowel cleansing and digestive tonic effect. The herbs are designed to stimulate bowel movements and liver function. This in turn improves digestion and elimination.
A healthy digestive function is very important in the way our body processes food which gives us energy. Supporting a healthy digestive function is crucial to effectively managing our weight long term.
By helping to remove excess build-up from our colon, Cleansa helps speed the elimination of excess pounds which may have accumulated inside our intestines.
This also increases energy and improves the assimilation of nutrients.
By supporting liver function, Cleansa has the side benefit of encouraging a natural detox of chemical waste from the body.
Ingredients:
Each capsule contains: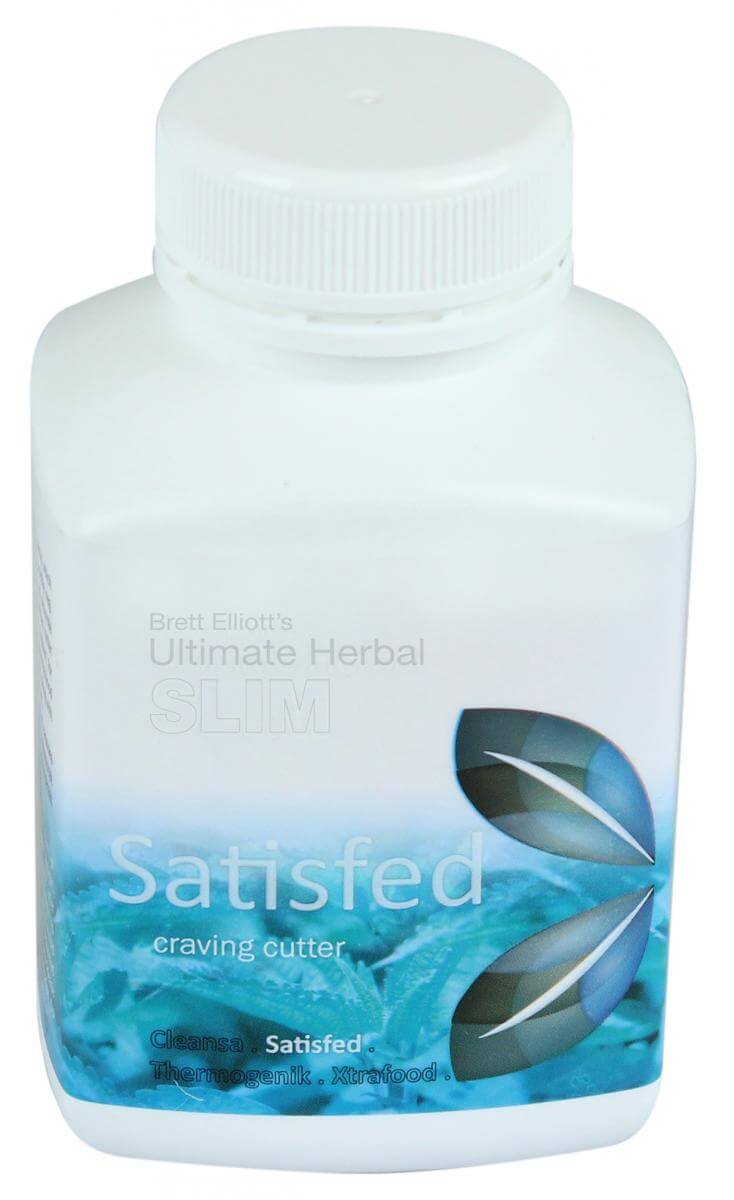 Satisfed has powerful appetite-controlling properties. The main ingredient, Caralluma is a cactus that has been used in India for centuries for its stamina and energy-giving properties. It tells the brain that you don't need more food.
The second main ingredient is the herb Gymnema which powerfully supports healthy pancreas function. It has even been shown to reverse the decline of blood sugar control associated with diabetes.
The combined effect of these herbs is to give a sense of stability and energy which reduces the cravings for snacks, junk foods, and addictive behaviors.
This product supports the long-term health of the pancreas and is crucial to the success of a long-term weight management program such as the Ultimate herbal SLIM program.
Ingredients:
Each capsule contains: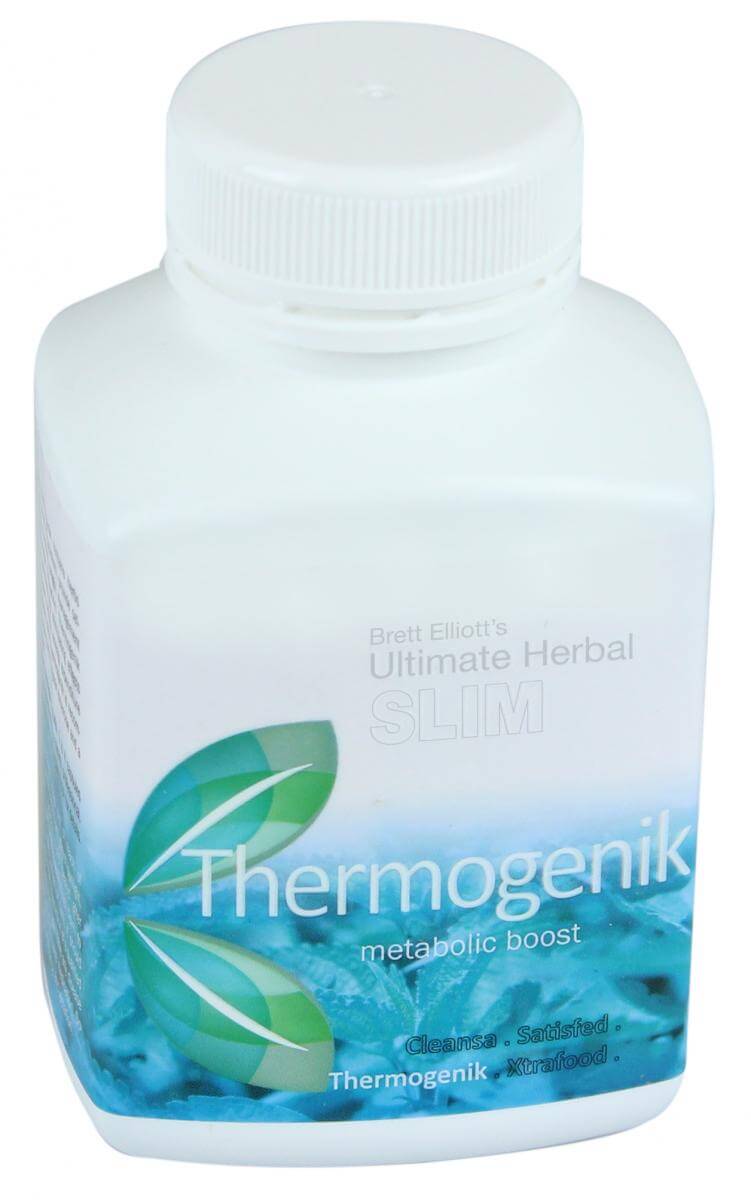 This powerful thermogenic combines all of the world's greatest energy-giving herbs into one bottle. A two-month supply of a product like this normally retails for the same price as the entire herbal SLIM program.
It provides you with the energy you have been missing by boosting the metabolic rate of cells, circulation, and brain function. You will feel like getting back in the gym or going out for regular walks once this product gets into your circulation.
This kickstart is an integral part of our weight management approach. It also reduces the need for snacks, junk foods, and overeating because you feel energized by it.
Please check out the label for full ingredient details, and compare the value of this product to others.
Ingredients:
Each capsule contains:
Xtrafood is full of concentrated nutrients from some of nature's greatest super-foods including spirulina, kelp, barley grass, and beetroot.
Because a lot of our foods are grown in nutrient-deficient soils we often end up with a deficiency in one or another essential nutrient.
This can leave us with an unexplainable feeling of hunger and causes all kinds of food cravings.
By providing a combination of super-foods, Xtrafood assists with energy levels, appetite control, and a general sense of wellbeing.
The perfect product to complete the Ultimate herbal SLIM program and add that extra value to your efforts.
Ingredients:
Each capsule contains:
Barley grass (Hordeum vulgare) leaf
Kelp (Macrocystis pyrifera)
Beetroot (Beta vulgaris-cicla)
Alfalfa (Medicago sativa) leaf
Spirulina (Spirulina platensis)
White Kidney Bean (Phaseolus vulgaris)