Description
Thermogenik contains herbs which may support healthy metabolism, provide cellular energy, increase cellular energy expenditure and metabolic rate, support weight management, and boost circulation.
Recent investigations have identified that commercially available dietary supplements, containing a combination of thermogenic ingredients, can increase resting metabolic rate. Thermogenic dietary supplements can have a positive influence on resting metabolic rate, but the magnitude can vary based on the active ingredient and/or combination of active ingredients.
Various herbal extracts that have been shown to increase metabolism, decrease body fat, and increase markers of lipolysis (fat burning). Additionally, thermogenic supplements containing Garcinia cambogia, and Green tea extract have also been shown to increase calorie expenditure.
Here we have combined several of the best known thermogenic herbs into one powerful formula. Just 2-4 capsules daily can make a real difference. It should be used early in the day to help with energy levels, but also to encourage fat burning.
Give your body a kickstart!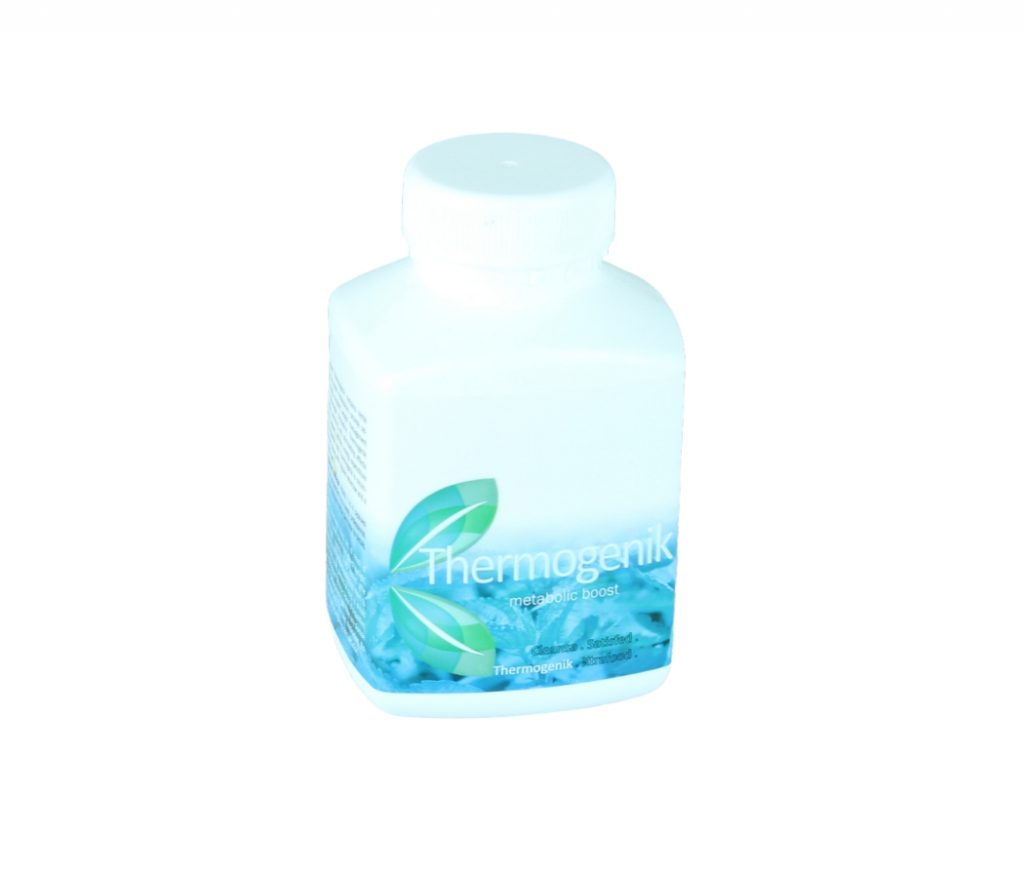 Disclaimer – Results will vary in time frame and intensity from person to person. All testimonials and reviews are authentic and submitted from actual Ultimate Herbal Health customers.