This program contains all 40 herbs and natural ingredients from both the Ultimate Herbal DETOX and Ultimate Herbal SLIM programs in one powerful protein-packed serving.
It's a pea and rice protein drink powder that you can use on a daily basis to maintain a healthy digestive system and metabolism. †  By cleansing your body of build-up, balancing food cravings, and providing 15% of your daily protein from high-quality vegetarian protein, you can experience a new sense of stamina and clarity. Perfect for the busy lifestyle.
† This statement has not been evaluated by the Food and Drug Administration.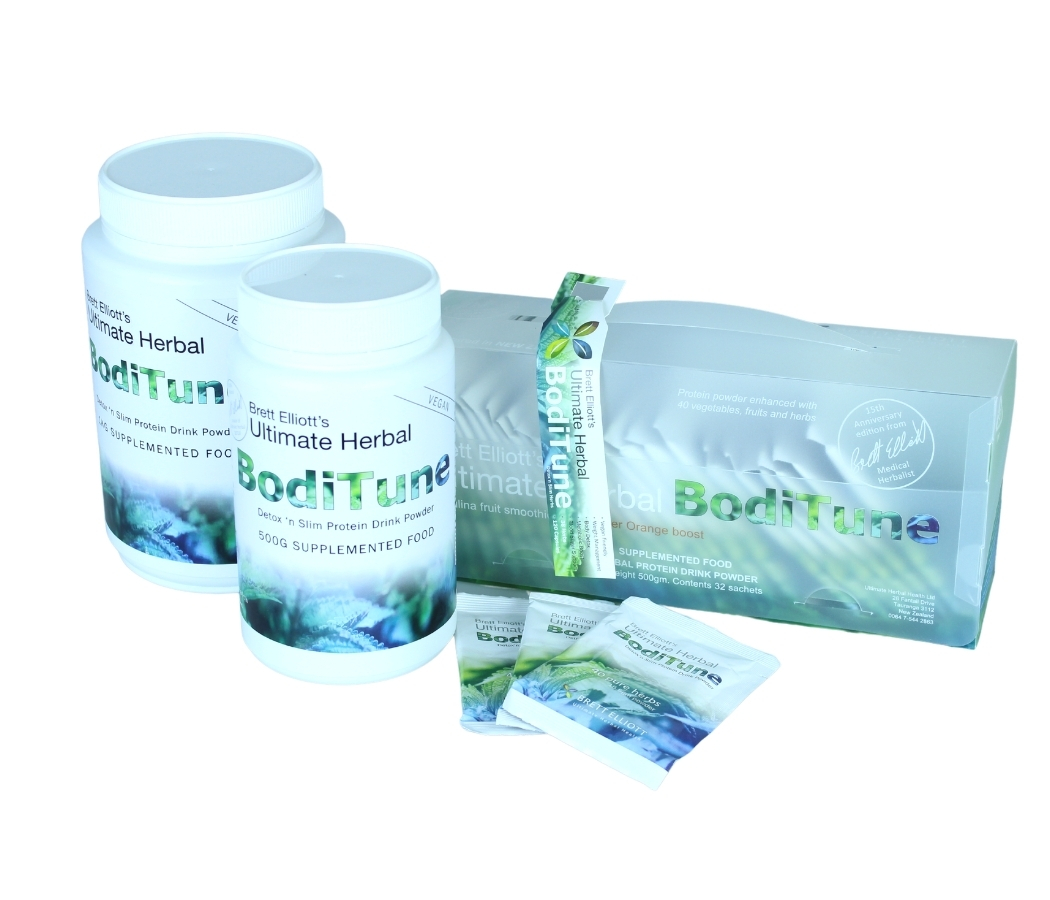 BodiTune comes in these three sizes.
32 x 15.5g Sachets
500g Bulk Pot (33 x 15g scoops)
1kg Bulk Pot  (66 x 15g scoops)
Unique protein drink
This wonderful natural protein, vegetable, and herb drink will help with food cravings; support your energy; help manage your weight long term; support healthy metabolism; natural digestive function and nourish and strengthen your body. It has a low GI, is suitable for vegans plus it's free from harmful chemical additives.
†
† This statement has not been evaluated by the Food and Drug Administration.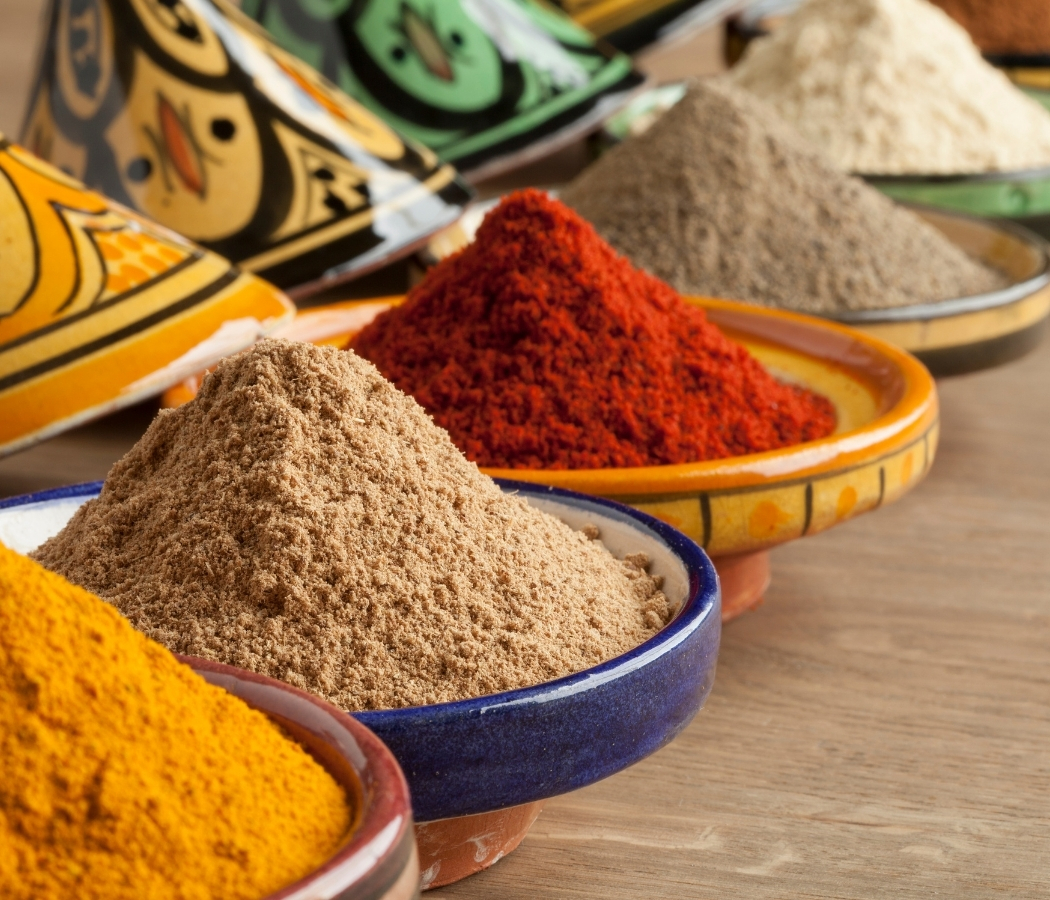 What are the ingredients?
Vegetable protein: Alkaline and highly absorbable Pea and Rice protein. High in branched-chain amino acids, highly digestible, restores muscle fibres. (7.5gm or the equivalent of an egg)
Superfoods: Spirulina, Barley Grass, New Zealand Kelp, Beetroot, Alfalfa,
Metabolism Herbs: Garcinia, Guarana and Green Tea, Cayenne, Black Pepper, Bitter Orange
Hormone Herbs: Wild Yam Extract (7 keto DHEA) 50mg
Digestive Herbs: Digestive Enzymes from Pineapple and Papaya, Fennel, Slippery Elm, Peppermint, Ginger
Colon Cleansing Herbs: Psyllium husk, Turkish Rhubarb, Cascara, Licorice
Liver Herbs: Dandelion, Milk Thistle, Goldenseal
GI Herbs: White Kidney Bean, Caralluma, Gymnema, Plus Mineral Chromium Polynicotinate
Parasite Herbs: Wormwood, Black Walnut, Cloves
Reduce food cravings
Support metabolism
Only 65 calories
Improves energy
Great in smoothies, juice, or water
Has concentrated nutrients
Rice and pea protein fills you up
Gluten, dairy and wheat-free
Vegan friendly
Has a low Glycaemic Index
No capsules or tablets to take
Allows you to eat real food
More cost-effective than protein powders or meal replacements (less than a cup of coffee a day)
Even more Benefits!
Contains Super-foods and enzymes
Made from 100% pure herbs
Has Antioxidant and anti-aging properties
Comes in convenient portable sachets
FREE FROM: synthetic vitamins, hydrogenated fats, artificial sweeteners, artificial flavors, colors, lactose. No added fructose, glucose, or other refined, simple sugars.
Superior benefits of pea protein:
High in the necessary branched-chain amino acids: isoleucine, valine, arginine, and lysine.
Allergen-free
Highly digestible
Better regulation of appetite than some other forms of protein
Helps restore muscle fibers and nitrogen levels after intense workouts
Safe protein for the kidneys
Environmentally friendly
See How to Use the BodiTune Program Here
Enough said about this product by us, visit the product reviews page to see what people are saying after trying this product for themselves.
Disclaimer – Results will vary in time frame and intensity from person to person. All testimonials and reviews are authentic and submitted from actual Ultimate Herbal Health customers.