Description
Satisfed Craving Control (120 capsules)
Often people embark on a weight management program with the goal of kicking a negative habit or making a lifestyle change. It's a great idea to take up a positive new habit while dropping an old one. For example cravings for sugar, alcohol, junk foods, or even drugs can all be connected to an imbalance between the hormones of the gut and brain.
As one part of the four-part Ultimate Herbal SLIM program, Satisfed plays an important role in controlling such cravings.
As part of this picture, blood sugar balance, appetite regulation, and metabolic rate are important factors. Satisfed contains key herbs which may curb appetite, control cravings, support healthy blood sugar balance, and help maintain a healthy pancreas.
It is designed to be part of the Ultimate Herbal Slim but can be used as a stand-alone product for improving habits and against the development of type-2 diabetes.
The herbs Caralluma and Gymnema are known for cutting cravings, while Coleus and Chromium help to balance blood sugar metabolism.
Read more about these amazing herbs below.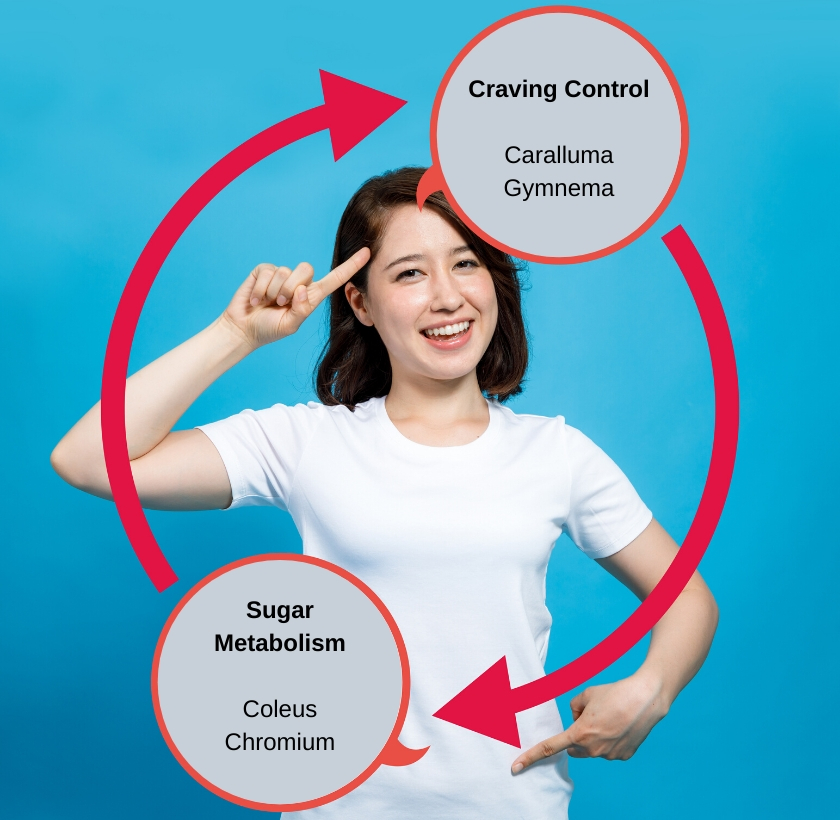 Disclaimer – Results will vary in time frame and intensity from person to person. All testimonials and reviews are authentic and submitted from actual Ultimate Herbal Health customers.