Description
The Ultimate Herbal Digestive Health Remedy
Up to 50% of the population suffers from some type of digestive complaint such as bloating, gas, indigestion, acid reflux, ulcers, constipation, and many more.
This is largely due to the long-term acidic and inflammatory processed food diets, and high-stress levels, which are all the result of our modern, fast-paced lifestyles.
Herbs have been used for thousands of years for these complaints and many modern clinical studies support this traditional practice. Find links to these studies by clicking the ingredient names.
Medical Herbalist, Brett Elliott has formulated Digezaid after many years of clinical practice, specifically to help his own clients.
Digezaid contains herbs that support comfortable, healthy digestion and maintain intestinal health.
The formula also contains the enzymes Papain, Bromelain, and Kiwifruit to improve the digestion of proteins and soothing herbal agents such as Peppermint, Ginger, and Fennel to calm digestive discomfort such as bloating and gas.
Cayenne and Licorice are included to support intestinal wall healing and to control negative bacteria that can cause ulcers and inflammation of the gut wall.
Read more about these amazing herbs below.
It can be used at a maintenance dose of 2-3 capsules twice daily with meals for long-term digestive health. You will find the right dose that suits your body after about 1 week of regular daily use. It can also be used at a high dose of up to 10 capsules daily for quicker results in the short term.
It's time to start enjoying your food.
Disclaimer – Results will vary in time frame and intensity from person to person. All testimonials and reviews are authentic and submitted from actual Ultimate Herbal Health customers.
Ingredients
Digezaid Digestive Support (120 Capsules)
PROPRIETARY BLEND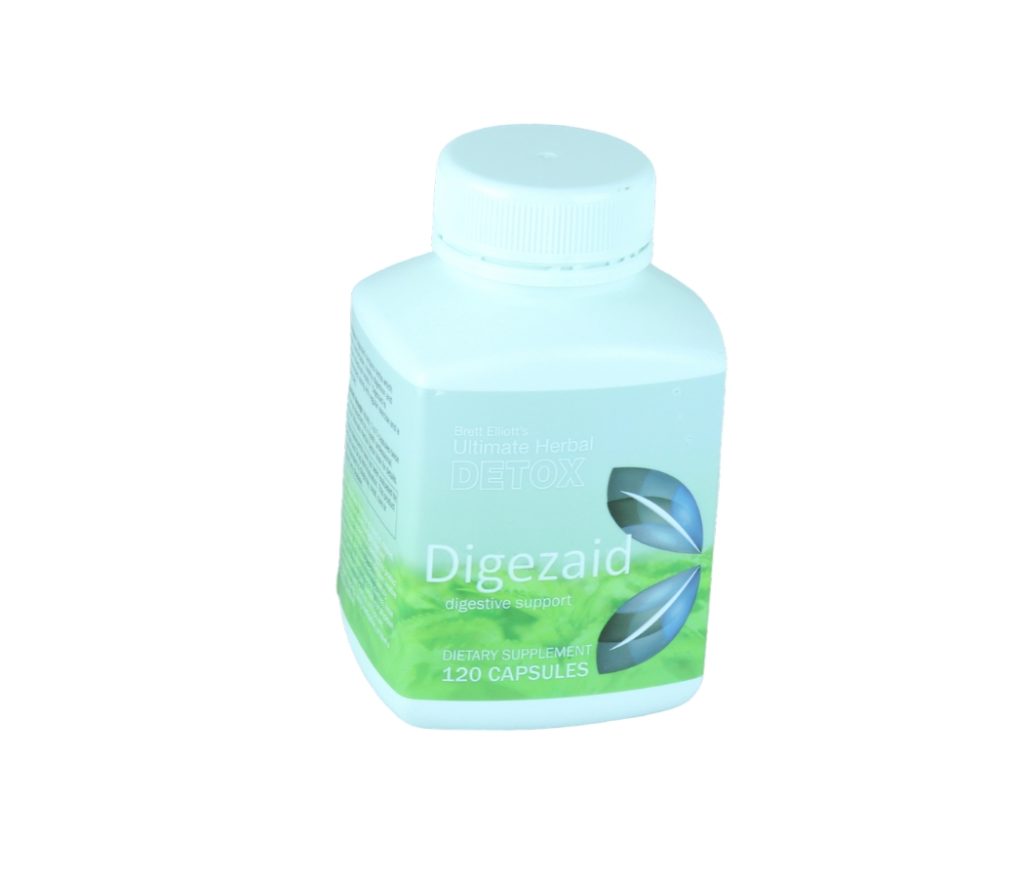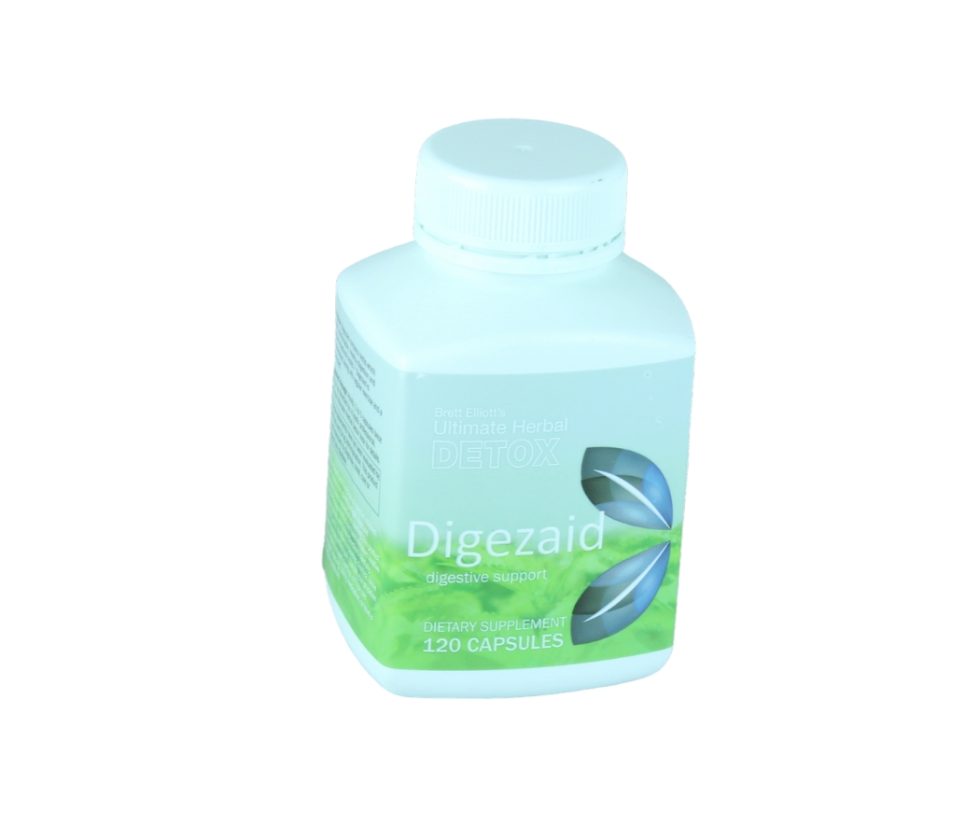 Please Note – Capsules are Gelatin
Click on the individual ingredient names for more information and research on how each herb works.
Peppermint (Mentha piperita) leaf: There is enough literature to demonstrate peppermints use for medicinal purposes, for the symptomatic treatment of digestive disorders. The pharmacological studies showed antispasmodic effects of the smooth muscle of the digestive tract, gall bladder stimulating activity, and relaxation of the oesophageal sphincter enabling the release of entrapped air, plus analgesic and anti-inflammatory action.
Fennel (Foeniculum vulgare) seed: In clinical studies fennel has been shown to decrease spasms of the intestine and to reduce crying time in 85.4% of infant subjects observed.
Pineapple (Ananas comosus) extract (Bromelain): Bromelain aids digestion by enhancing the effects of the digestive enzymes trypsin and pepsin. It can also help to prevent heartburn and ease diarrhea if either is caused by a deficiency of digestive enzymes. Plant enzymes (such as Papain and Bromelain) have been extensively investigated as meat tenderizers.
Papaya (Carica papaya) extract: Papain, the active principle in papaya that exerts the ulcer-protective effect.
Kiwifruit (Actinidia chinensis) whole fruit: In one study dietary actinidin from Kiwifruit increased gastric protein digestion and accelerated gastric emptying for several dietary protein sources.
Ginger (Zingiber officinale) rhizome: The mechanism underlying ginger's anti-emetic activity is not clearly understood, but the aromatic, spasmolytic, carminative, and absorbent properties of ginger suggest it has direct effects on the gastrointestinal tract. Five double-blind studies have been performed that demonstrate a positive effect of ginger on motion sickness.
Cayenne (Capsicum annuum) fruit: The active component in cayenne (Capsaicin) inhibits acid secretion, stimulates alkali and mucus secretion, and particularly gastric mucosal blood flow which helps in the prevention and healing of gastric ulcers.
Licorice (Glycyrrhiza glabra) root: The findings of one randomized double-blind, placebo-controlled, clinical trial on the root extract of licorice revealed a significant decrease in symptoms scores in almost all individuals symptoms and was found to be superior to the placebo group in the management of functional dyspepsia (indigestion).
How to take Digezaid
You can take 2 to 5 Capsules Twice Daily depending on your goals. 
It is best to start with 1-2 capsules with your meals to start with. This will allow you to find the dose that works for you. Increase the dose by one capsule per meal each day until you find the dose that works for you.
It is important to look at your diet to identify any foods that may be causing a problem and also to find foods that may be helpful in themselves.
See some specific dietary recommendations for various intestinal irritations on these articles below.
Other Directions: Digezaid is recommended along with regular exercise and a healthy diet.