Description
Up to 50% of the population suffers from some type of digestive complaint such as bloating, gas, indigestion, acid reflux, ulcers, constipation and many more.
This is largely due to the diet and stress resulting from our modern high paced lifestyles.
Herbs have been used for thousands of years for these complaints and modern clinical studies support this traditional practice.
Medical Herbalist, Brett Elliott has formulated Digezaid after many years of clinical practice to help his own clients.
Digezaid contains herbs which support comfortable, healthy digestion and maintains intestinal health.
The formula also contains the enzymes Papain, Bromelain, and Kiwifruit to improve the digestion of proteins and soothing herbal agents such as Peppermint, Ginger, and Fennel to calm digestive discomfort such as bloating and gas.
Cayenne and Licorice are included to support intestinal wall healing and to control negative bacteria that can cause ulcers and inflammation of the gut wall.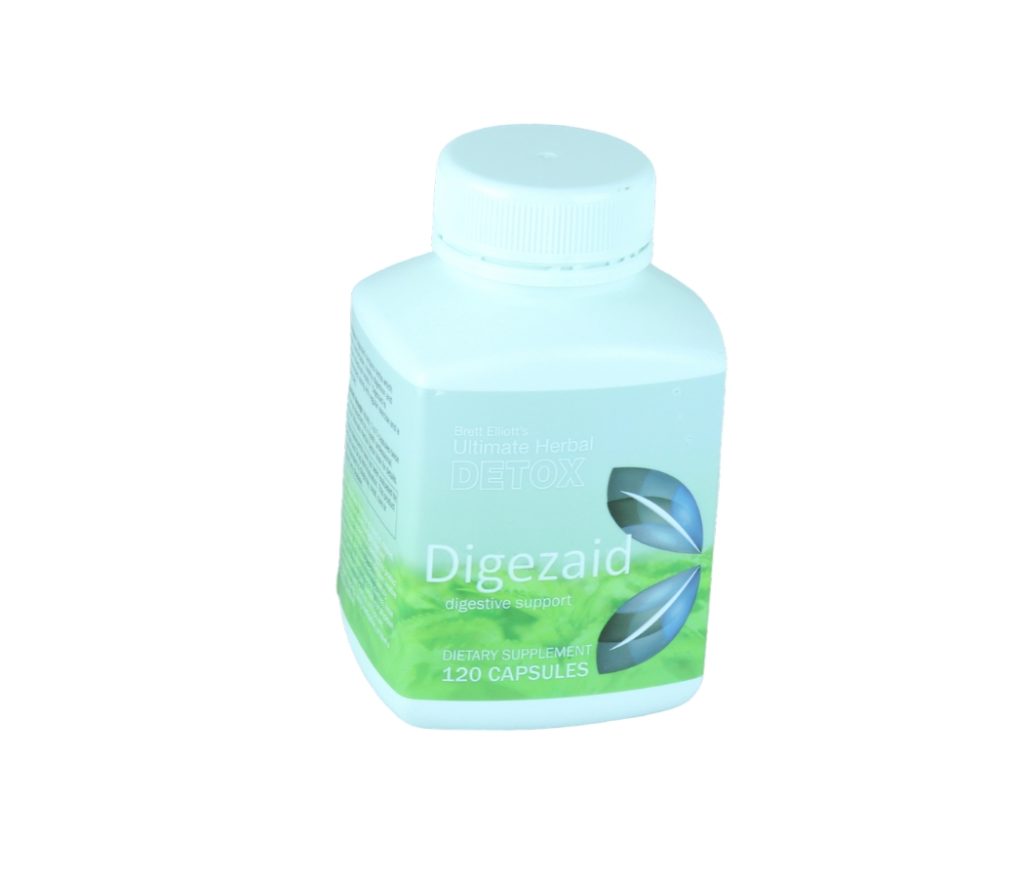 Disclaimer – Results will vary in time frame and intensity from person to person. All testimonials and reviews are authentic and submitted from actual Ultimate Herbal Health customers.