If you're a fan of Indian curry flavours and also a fan of Kumara or sweet potato, then this is your recipe.
Makes about 3-4 servings.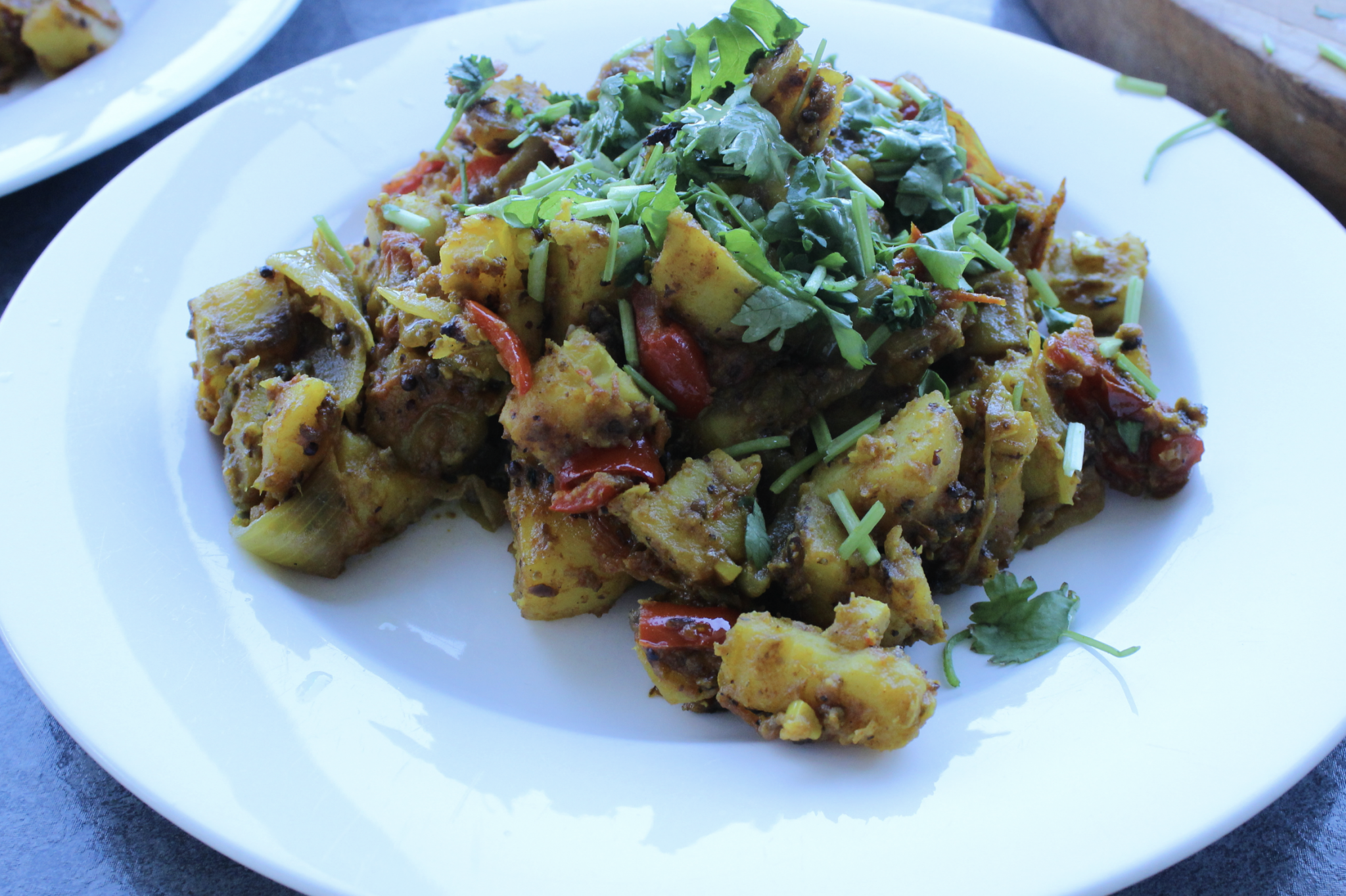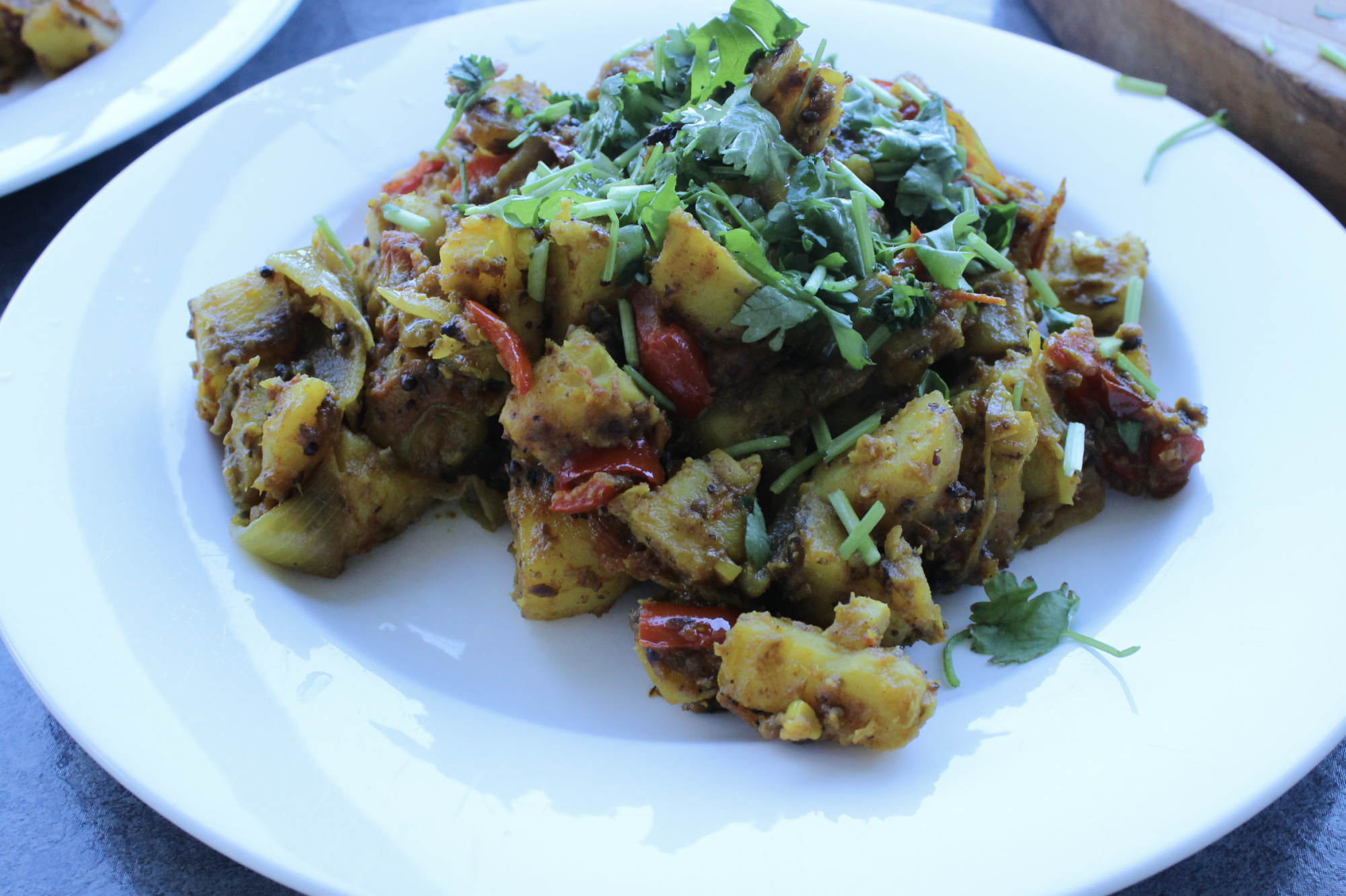 Ingredients:
2-3 large sweet potato. I normally use the red kumara for this.
2-3 medium tomatoes
1 large or 2 small red capsicums
1 large onion
6-8 cloves of garlic
2 tsp Garam masala powder
1 tsp cayenne pepper
1 tsp turmeric
2 tsp whole coriander seeds
2 tsp whole black cumin seeds
2 tsp whole black mustard seeds
20gm Coconut oil
20gm of butter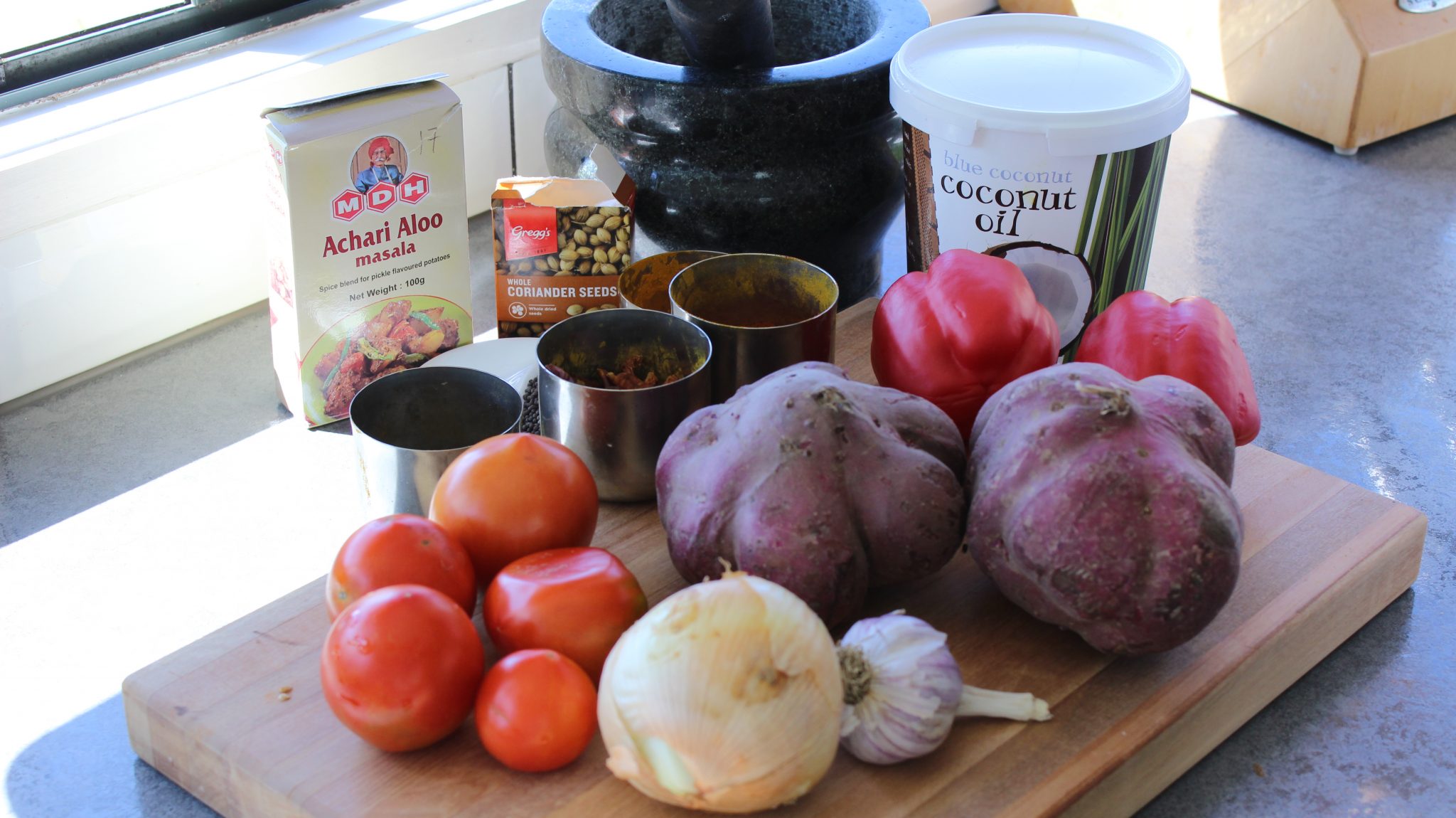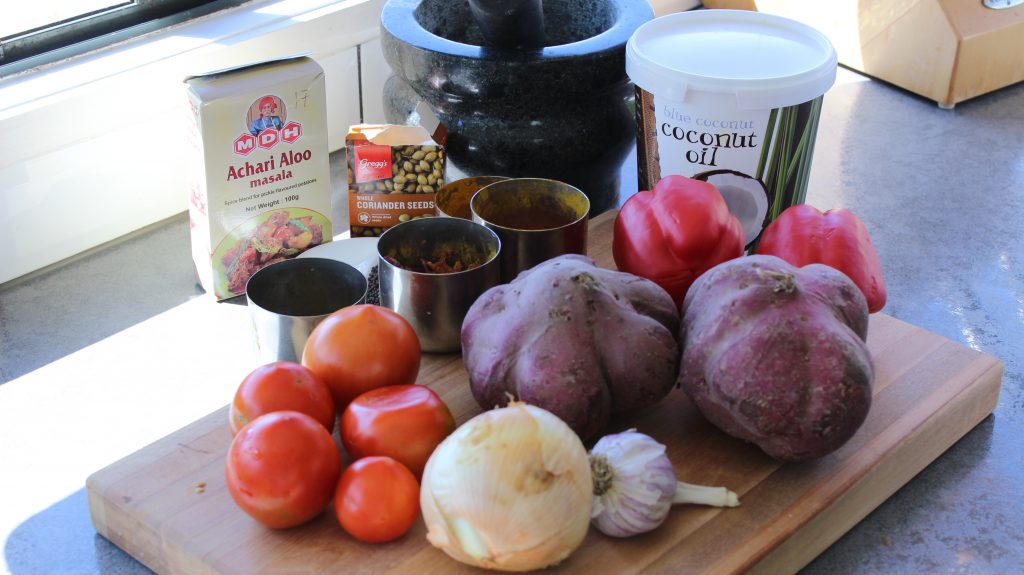 Method:
Peel and chop sweet potato into 2cm bite-sized cubes and place in a saucepan. Cover with water and boil slowly for 10 minutes. Drain and place aside.
Place the whole seeds into a mortar and grind until most seeds are broken. Leave aside.
Finely chop garlic, slice onions, and dice tomatoes and capsicum.
Add coconut oil to a large pan and heat.
Add the garlic and onions and whole seeds and stir-fry until the seeds crackle. Add the capsicum, tomatoes, and powdered spices.
Combine well, cover, and simmer for 10 minutes stirring a couple of times.
Add Sweet potato and remove the lid, continue to stir-fry for another 5-10 minutes until the liquid has evaporated and the sweet potato starts to brown and onions caramelise.
Melt and stir in butter at the last minute.
Serve with a squeeze of lemon and fresh coriander leaves.
You will be going back for more!