Rocket is such an amazing herb
I grew this Rocket in my herb garden and I can't believe how much rocket I have to eat within the first month. Not only is it delicious but super healthy. I don't have access to rocket then Iceberg lettuce, or Mesclun mix will do the trick.
From one little pack of seeds, I have enough rocket to make a salad almost every night. That's why they call it rocket.
This is a perfect salad for your 7 day or 14-day Herbal DETOX (less the Feta) or use it on your Herbal SLIM with the Feta and alongside a piece of pan-fried fish.
Serves 4 people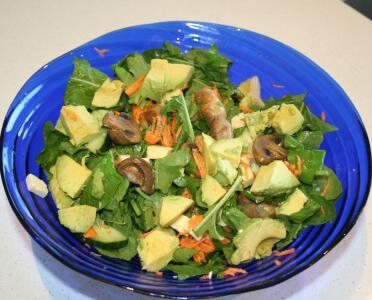 Ingredients: 
Large handful of rocket leaves chopped chunky style (Alternatives, Iceberg lettuce, or Mesclun mix)
2 x medium-sized shredded carrots
6-10 button mushrooms (halved and pan-fried in olive oil)
1 x telegraph cucumber sliced
1 x large avocado diced
1/2 Red onion sliced
Cherry tomatoes and olives (optional)
1/2 x small block of Feta cheese diced (Gentle Cleanse only)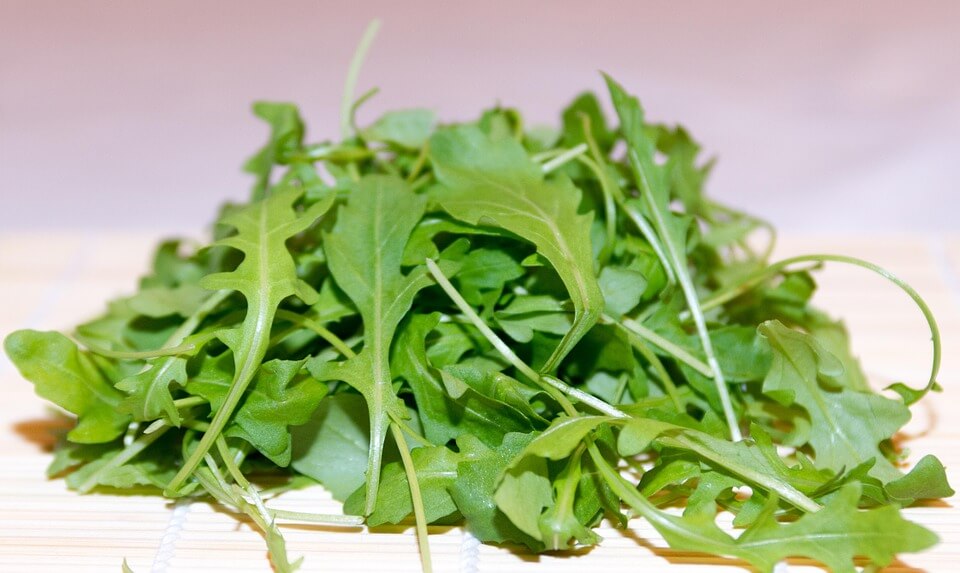 Combine all of these ingredients in a large bowl and drizzle with homemade Aioli
Perfect for:
Super Food – Herb Rocket (Eruca sativa)
1. Herb Rocket is a detoxifying, cancer-fighting superfood, is a member of the brassica family – this group is known for vegetables like cabbage, broccoli, and kale. This family is rich in compounds known as glucosinolates, which have shown anti-cancer effects.
2. Herb Rocket has high levels of chlorophyll
This can help to prevent DNA and liver damage from carcinogenic substances. It is best to eat it raw to gain these benefits.
3. Herb Rocket promotes bone health because it has 8 times the calcium of lettuce. Also rich in vitamin K, which is important for the absorption of calcium into the bones.
4. Eating Herb Rocket will help to reduce chronic inflammation by way of indole-3-carbinol and isothiocyanates. Both of these compounds have been shown to reduce the production of inflammatory chemicals in the body.