There's nothing like a super healthy green soup to make you feel well-nourished. The added warmth of Black Pepper and Ginger create a deeply restoring soup for digestive health while boosting immunity and improving blood circulation.
Read more about the health benefits of Ginger and Black pepper.
Ingredients:
4-6 x medium Zucchini
1 x Head of Broccoli
6-10 x Cloves of Garlic
1 x thumb size of fresh Ginger
1 tablespoon Coconut Oil (or Olive oil)
1 x White Onion
1 tsp ground Black Pepper
1 dessertspoon Turmeric
1 tsp cumin seeds
400ml can of Coconut Cream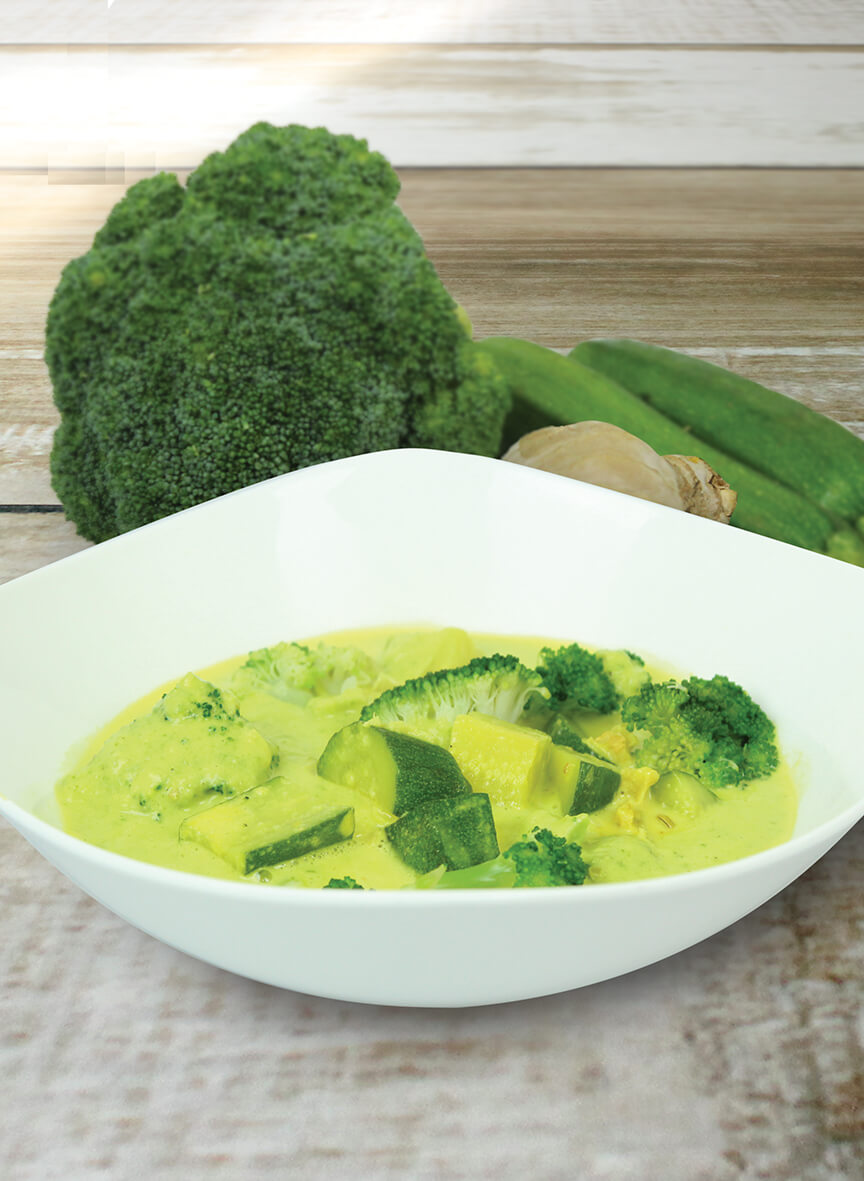 Method:
Finely chop ginger, garlic, and onions and set aside. Prepare the Zucchini by chopping it into bite-sized pieces and tossing it in turmeric to coat evenly. Prepare the Broccoli by chopping it into small bite-sized florets, cover with boiling water, and set aside.
Heat Coconut oil in a large soup pot over medium heat. Add finely chopped onions and garlic. Saute until the onions and garlic are soft but not browned. Add finely chopped Ginger, Cumin, and Black Pepper; stir to combine. Add the zucchini to the pot and stir until it starts to soften.
Add the Coconut cream and 100ml of Broccoli water by rinsing the can. Bring to a boil, cover, and reduce heat to simmer for 5 minutes.
Add the remaining Broccoli and allow to slowly cook for about 20 minutes.
Remove about 500ml of the soup mix and puree in a blender to create a thick soup and combine with the remaining vegetables.
Serve with a little fresh chopped parsley or pea shoots.
Perfect for: