Mushrooms and Eggplant make a greatly satisfying meal when detoxing. Adding black pepper to the mix is an incredible way to increase the detoxifying and healing benefits of this meal.
Black pepper has many health properties of its own which you can see here
SERVES 2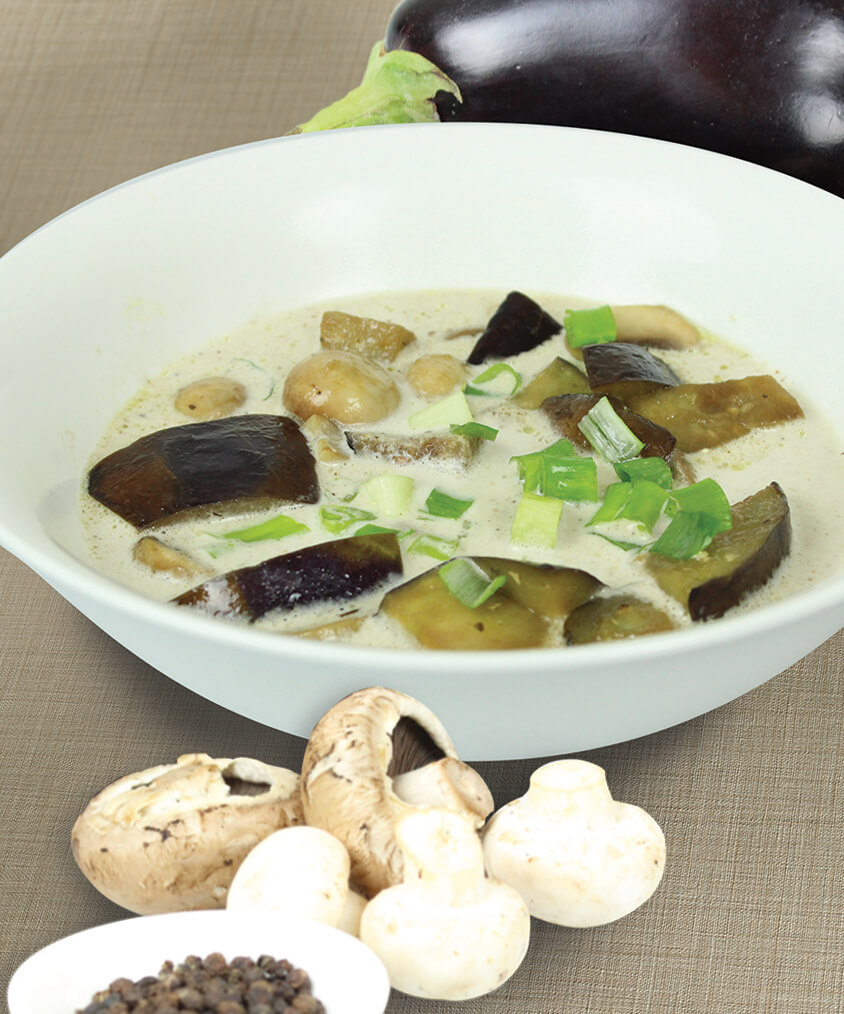 Ingredients:
8 x Brown Mushroom
1 x Small Eggplant
1 tbsp Black Peppercorns
1 x large white Onion
5 x Cloves of Garlic
1 x Fresh Red Chilli (or 1 Tsp Chilli Flakes)
1/2 Thumb Ginger Root
Small bunch of Coriander leaves (Cilantro)
1 tsp Cumin seeds
400ml of Coconut Cream (or 200ml of standard cream)
Method:
Heat olive (or coconut) oil in a pan and add black peppercorns. Saute on medium flame till it starts to sizzle in oil. Add finely chopped onion, garlic, red chilli and ginger with a pinch of salt and saute this till it becomes a little golden. Quickly blend these sauteed ingredients along with coriander leaves with 1/2 cup of water to form a smooth paste.
In the same pan add more oil with the cumin seeds and saute for 30 seconds. Add sliced mushrooms and eggplant and saute until its all cooked soft. Now add the blended paste along with coconut cream and bring it to the boil. Simmer for 5 minutes.
Serve with a little fresh chopped spring onion.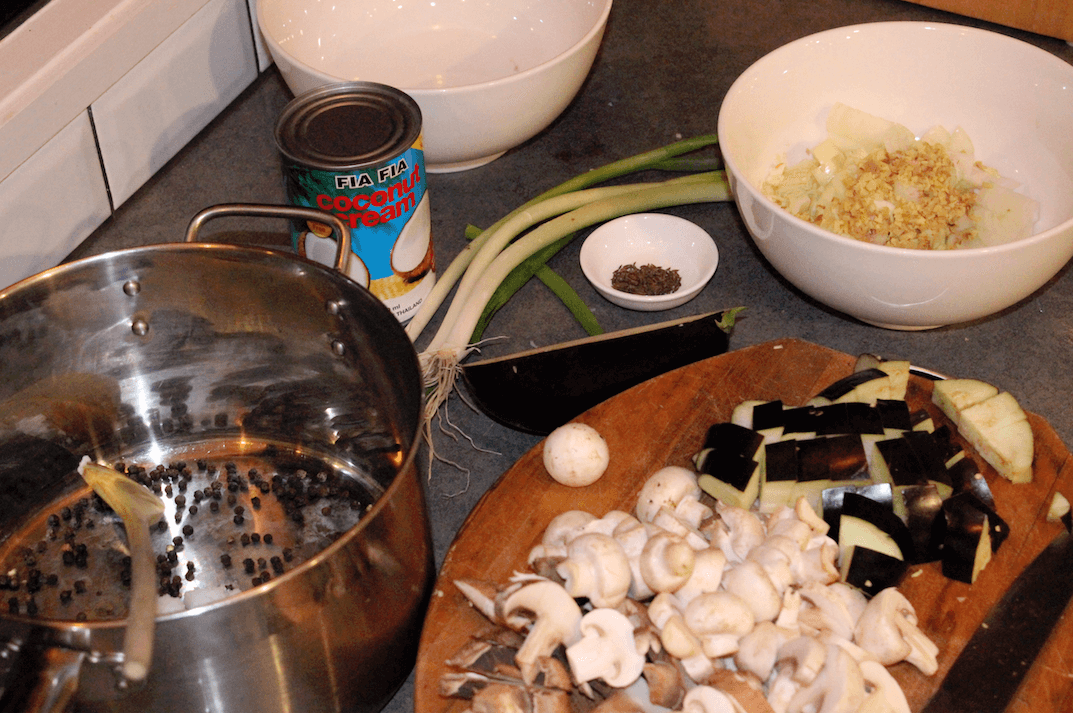 Perfect for: