Description
Fiber is an essential part of your diet. It performs several functions including bulking your bowel movements while encouraging regularity and helping to balance blood sugar and cholesterol. Several trials including human studies have reported that supplementation with dietary fibre can prolong remission and reduce lesions of the intestinal lining during the course of inflammatory bowel diseases such as Crohn's disease and Ulcerative colitis.
In today's fast-paced lives we sometimes struggle to get regular amounts of healthy fiber into our diets, so a convenient fiber supplement can be helpful.
Medical Herbalist, Brett Elliott developed Symlax as both a bulking fiber and prebiotic (Supports healthy gut bacteria/microbiota) as part of his hugely successful Ultimate Herbal Detox program.
Symlax provides gentle bulking fiber from Psyllium husk and Chia Seeds which include mucilage to support elimination and maintain bowel health.
Aloe vera and Slippery elm are included as prebiotics which also help soothe and heal the gut wall.
Disclaimer – Results will vary in time frame and intensity from person to person. All testimonials and reviews 
are authentic and submitted from actual Ultimate Herbal Health customers.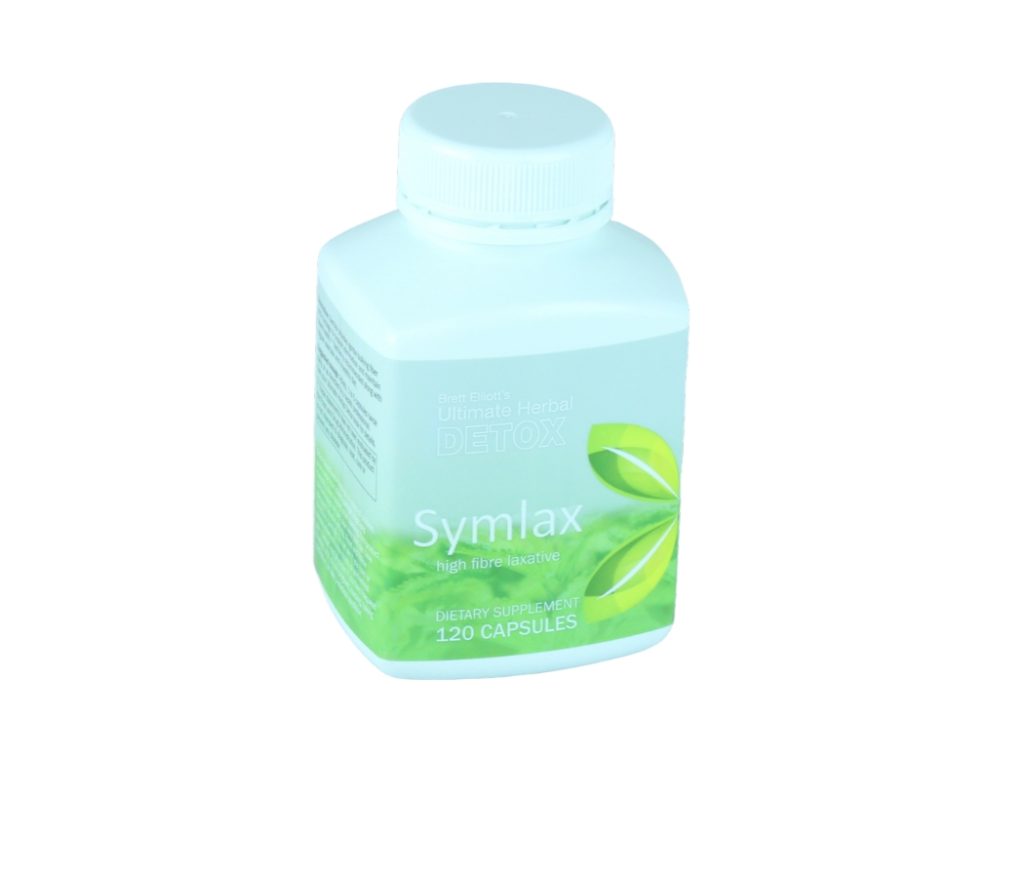 Please Note – Capsules are Gelatin