Description
Ultimate Triple Combo
3 Month Detox and Weight Management Program
Get the best for your health, well-being, and weight management with this fabulous combination while saving money on these three great products.
If you want to lose weight you need to have a clean and well-functioning body. This combination cleans your body first through the Ultimate Herbal DETOX and then supports weight loss through the Ultimate Herbal Slim program. You also gain the benefit of 1 months supply of BodiTune Protein drink sachets to keep you on track and give you that extra boost.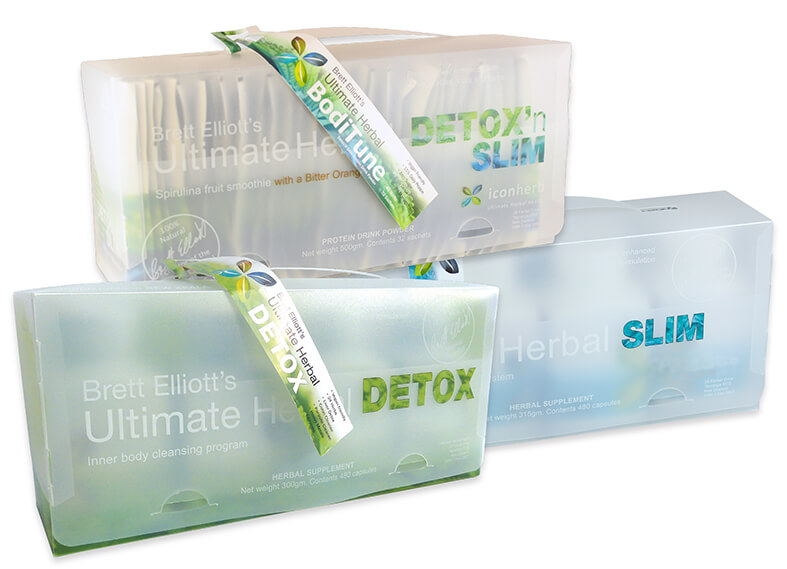 Disclaimer – Results will vary in time frame and intensity from person to person. All testimonials and reviews are authentic and submitted from actual Ultimate Herbal Health customers.
The awesome Ultimate Herbal Detox and Slimming Triple Combo includes:
1 x Ultimate Herbal DETOX (480 capsules) gives you everything you need for a full 30-day gentle detox. (You can switch out the capsules for the drink if you wish) This will cleanse your body, help its functions/processes to run smoothly. Included in the pack are your detox capsules, user guide, and recipe book.
1 x Ultimate Herbal SLIM (480 capsules) will help you reach your weight management target and transform your health all with easy-to-follow supporting resources. This Herbal SLIM kit creates harmony in your body and increases your energy to give your life a lift, both mentally and physically. Included in the pack are your 30 day Slim capsules and user guide.
1 x BodiTune DETOX 'n SLIM (32 Sachets) The completely natural, herbal, vegan-friendly, additive, and sugar-free, instant super-food protein smoothie. A combination of 40 natural herbal ingredients designed to detox your body, boost your metabolism, and curb addictive food cravings. The perfect companion during your Detox or Slim program. You can switch the sachets to a pot if you prefer.