During your Herbal Detox or Herbal slimming program processed foods are to be avoided.
This can leave you feeling a little deprived, especially if you like big carbs.
Because you might still feel like some comfort food my Roast Vegetable Salad is extremely filling, full of life and as guilt-free, as can be.
SERVES 4-6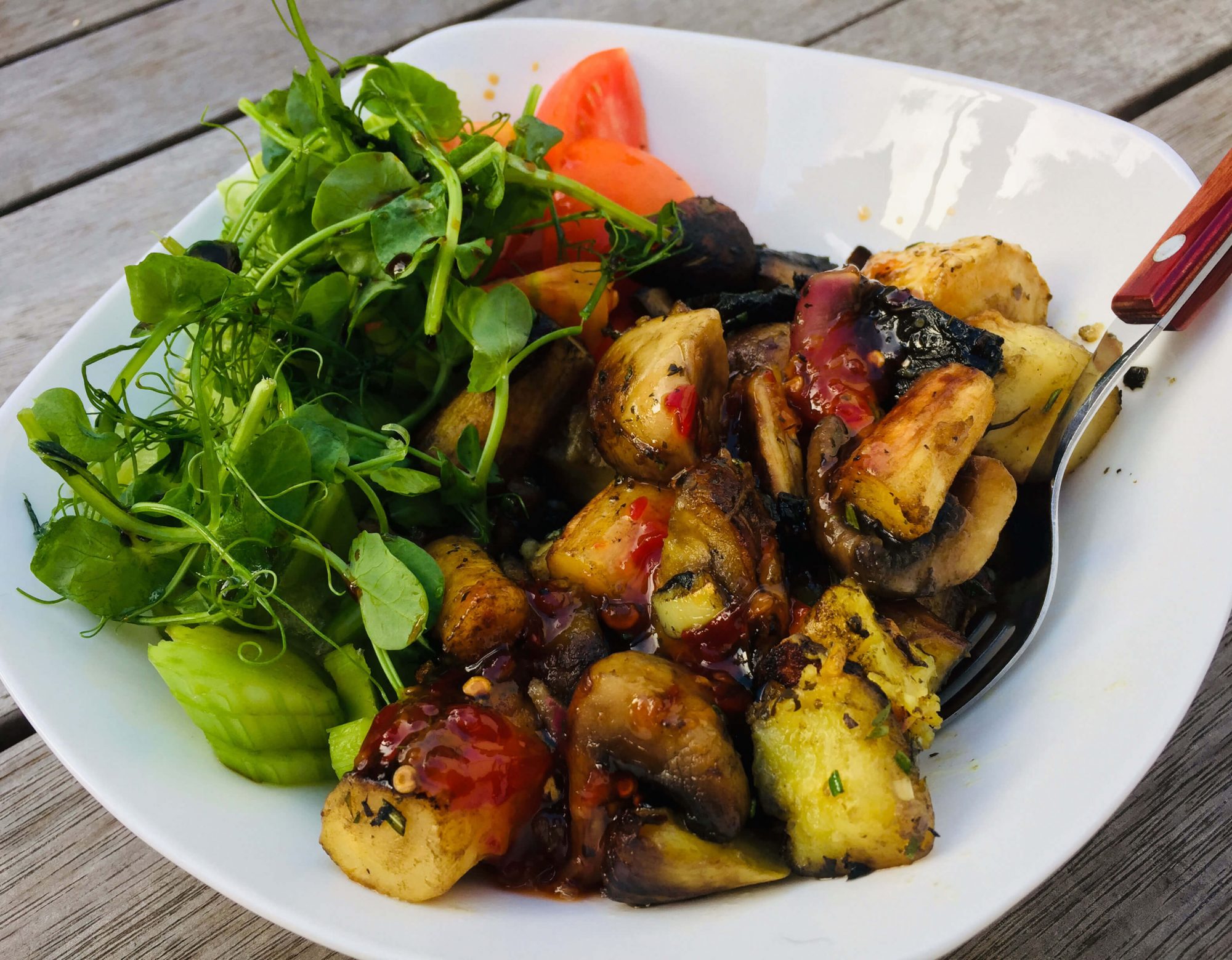 Ingredients:
2 x Large Kumura
3 x Large Parsnips
3 x Large Carrots
2 x Large Capsicum
6 x Large Button Mushrooms
1 x Red Onion
4 x Tomatoes
12 cloves of Garlic (optional)
A handful of Pea Shoots (or you can add celery or cucumber)
Dress with Balsamic Vinegar or Sweet Chili Sauce
Method:
Peel Kumura, carrots and Parsnip. Cut into large wedges. Place with Coconut Oil into a roasting dish and place in the oven when hot. Roast for about 25 minutes, then stir. After another 20 minutes add wedges of Red Onion and chopped mushrooms. You can also add in some whole garlic cloves if you like garlic.
Continue roasting until soft and golden, remove and allow to partially cool. Serve with a side salad of pea shoots, Celery or cucumber, wedges of Tomato.
You could also add some Avocado when they are in season.
Drizzle with Balsamic Vinegar and Sweet Chili Sauce, or try our Spicy Salad Dressing or our Homemade Aioli.
Perfect for: