During your Herbal Detox or Herbal slimming program processed foods and wheat products are to be avoided.
This can leave you feeling a little deprived, especially if you like pasta.
A Zucchini version of Spaghetti is called Zughetti and is absolutely delicious, but completely guilt-free.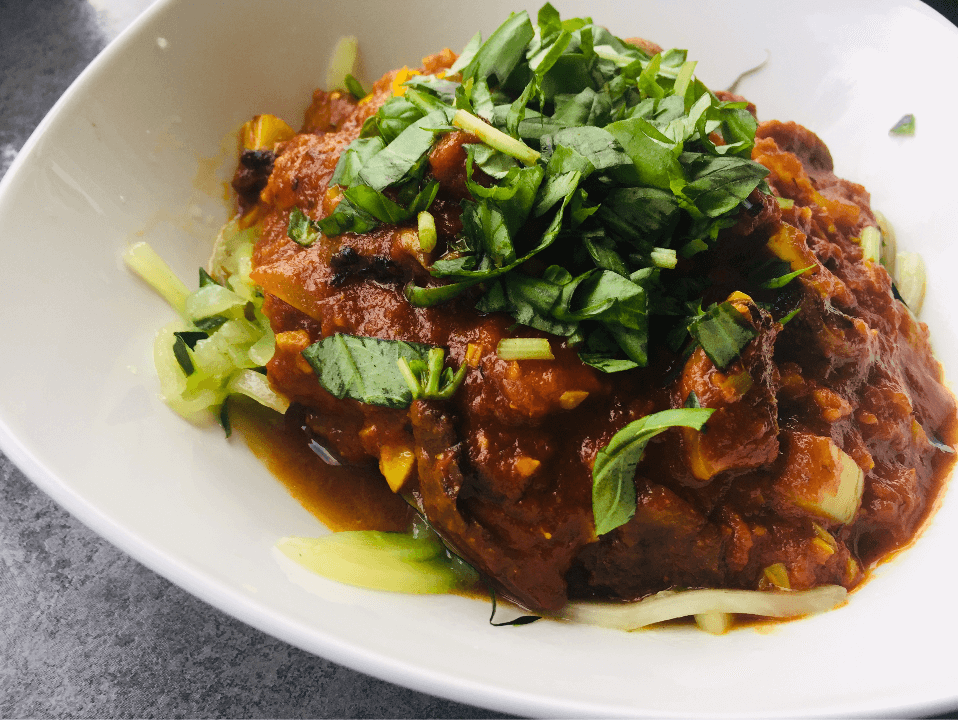 SERVES 2
Makes extra sauce for next time.
Ingredients:
2-3 x Medium Zucchini
6 x Tomatoes
7-8 Button Mushrooms
2 x Onions
12 x Cloves of Garlic
200g Tomato paste
1 x Heaped teaspoon of Paprika
1 x Heaped teaspoon of Turmeric
1 x Heaped teaspoon of Mixed Herbs
1 x Heaped teaspoon of Cayenne (optional)
Fresh Basil to garnish
Coconut oil to saute
Method:
Chop the ends of Zucchini and run them through a spiralizer. If you don't have one, then you could finely slice your Zucchini with a grater or slicer of some kind.
Puree your tomatoes in a blender and put them aside. Finely chop the garlic and onions and slice mushrooms into little bite-sized pieces (your meatballs).
Heat your pan with coconut oil and saute the zucchini for just a couple of minutes until al dente. Remove a put aside.
Now with fresh oil saute your onions, garlic, and mushrooms with a sprinkling of herbs and spices.
Once these are coated in herbs and barely cooked introduce the pureed tomatoes and tomato paste. I add 100ml of water to mine and allow it to simmer for 5-10 minutes on low heat.
Please zucchini in a bowl and cover with a generous amount of the tomato mix and garnish with freshly chopped basil.
If you're on a one-month Herbal Detox, Herbal Slim, or BodiTune Detox 'n Slim program you could add a tiny sprinkle of cheese.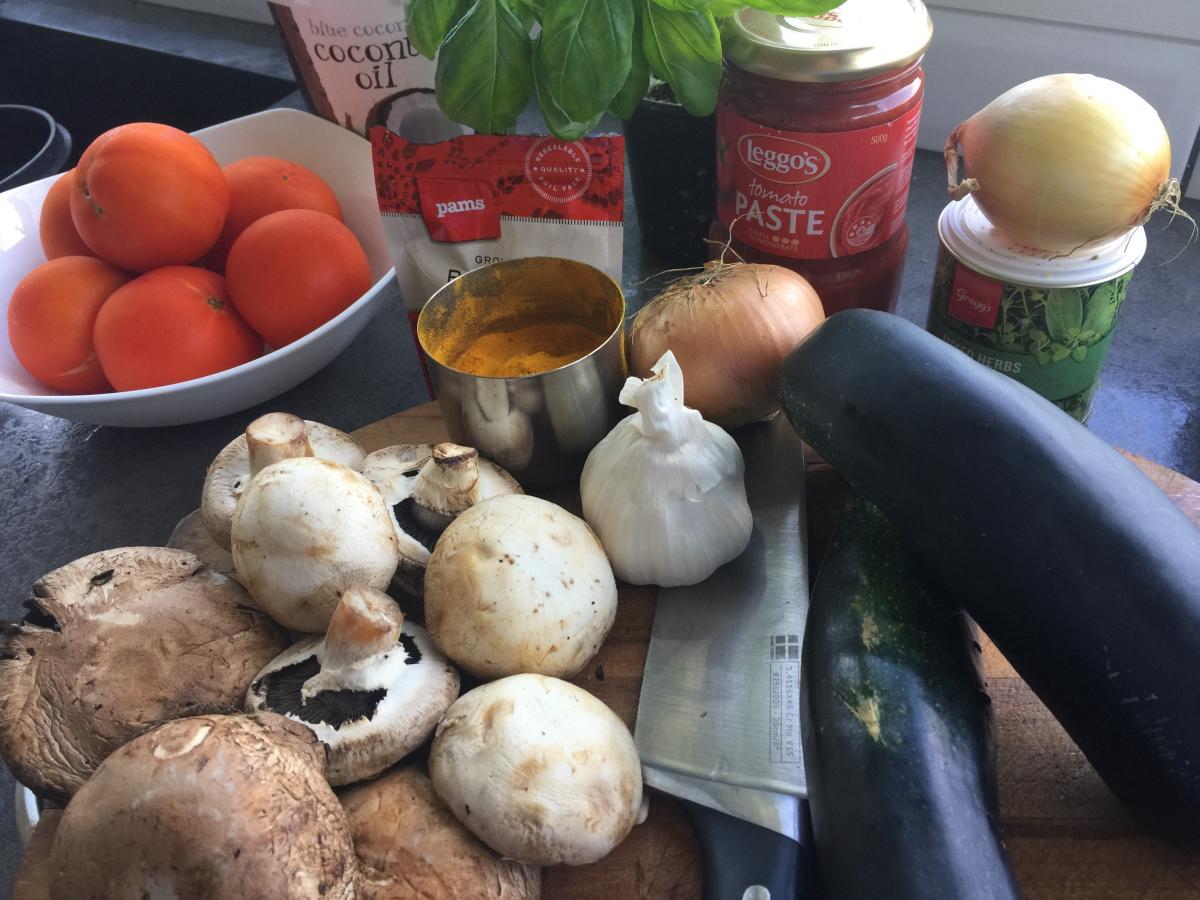 Perfect for: