The ultra-versatile Zucchini strikes again with this party dish. Ideal for during your Ultimate Herbal SLIM or Ultimate Herbal BodiTune program.
This dish is tasty and simple can easily be doubled to serve up to 12 people.
Ingredients:
3 x Medium sized Zucchini
1 x white Onion
10 x cloves of Garlic
1 x Capsicum
10 x Free-range Eggs
2 Tsp Mixed Herbs
2 Tsp Paprika
2 Tsp Cajun spice or Cayenne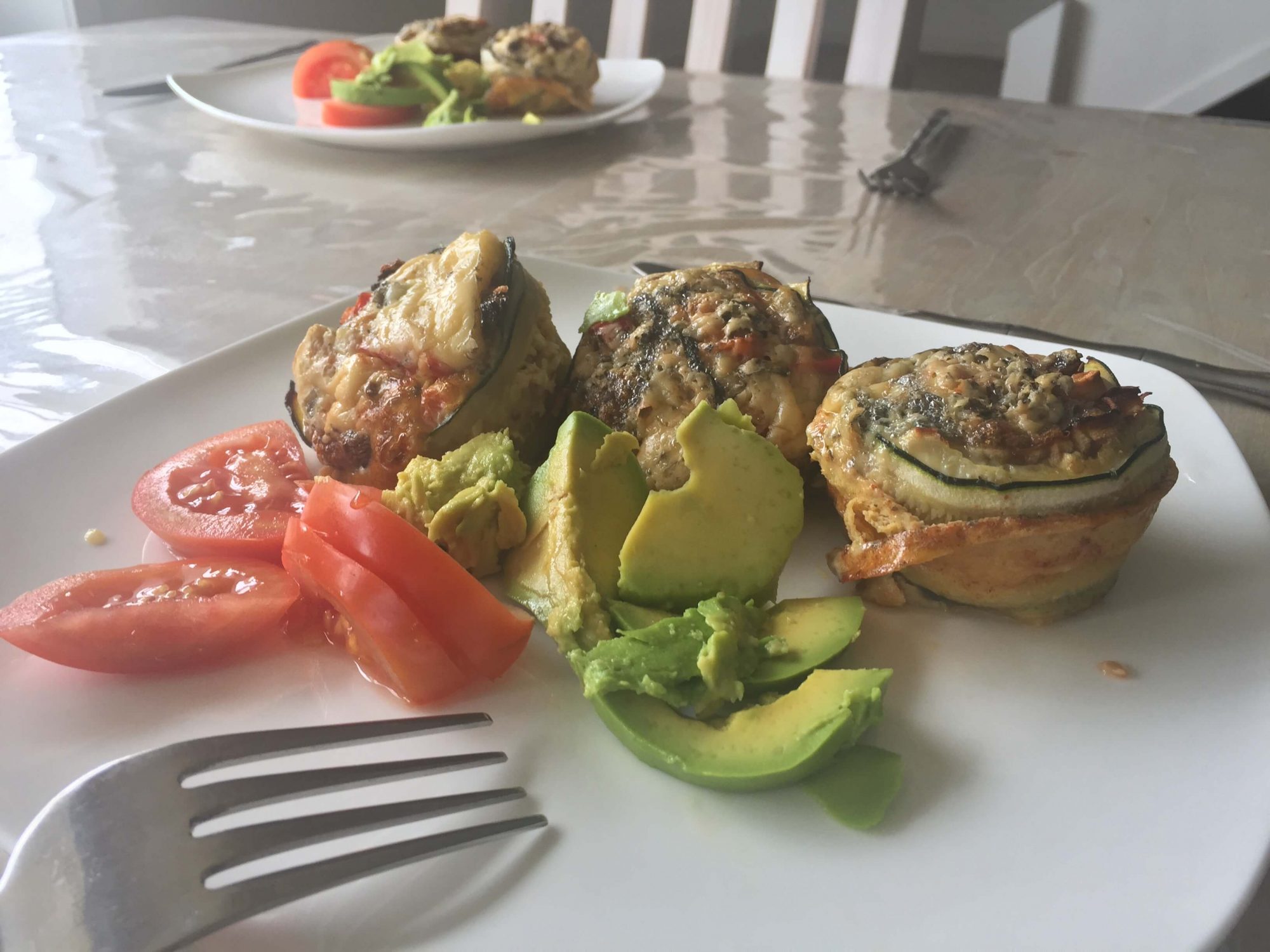 Method:
Butter the muffin tray. Thinly slice the Zucchini and line the tray with the slices. Finely chop Onion, Garlic, Capsicum and add to a bowl. Add the eggs and herbs and whisk until smooth. Fill the Zucchini cases and place them in the oven at 200 C for 45 minutes. Enjoy with Avocado, Tomato, and/or any salad.
If you're doing the 1-month gentle Detox program, Ultimate Herbal Slim, or Ultimate Herbal BodiTune programs you can top the savories with a little blue cheese or camembert.
Try these tasty Zucchini recipes:
Zucchini has many benefits so to learn about this vegetable CLICK HERE