I don't recommend too many deserts, but this one is a great vegan alternative to the classic parfait. Layered with chocolate and berry flavours, with Chopped dates and frozen berries it makes a delicious treat that you can have during your detox program. It is important however to get pure Canadian maple tree syrup and natural vanilla extract, and not the cheap flavoured knockoffs.
You probably have enough for a couple of nights from this recipe.
Serves 4
Preparation time 7 minutes
Set for 2-3 hours
Ingredients:
2 cups of coconut cream

1 cup frozen raspberries

4 tbsp natural maple syrup

1 tbsp natural vanilla extract

6 tbsp chia seeds

2 tbsp raw cacao powder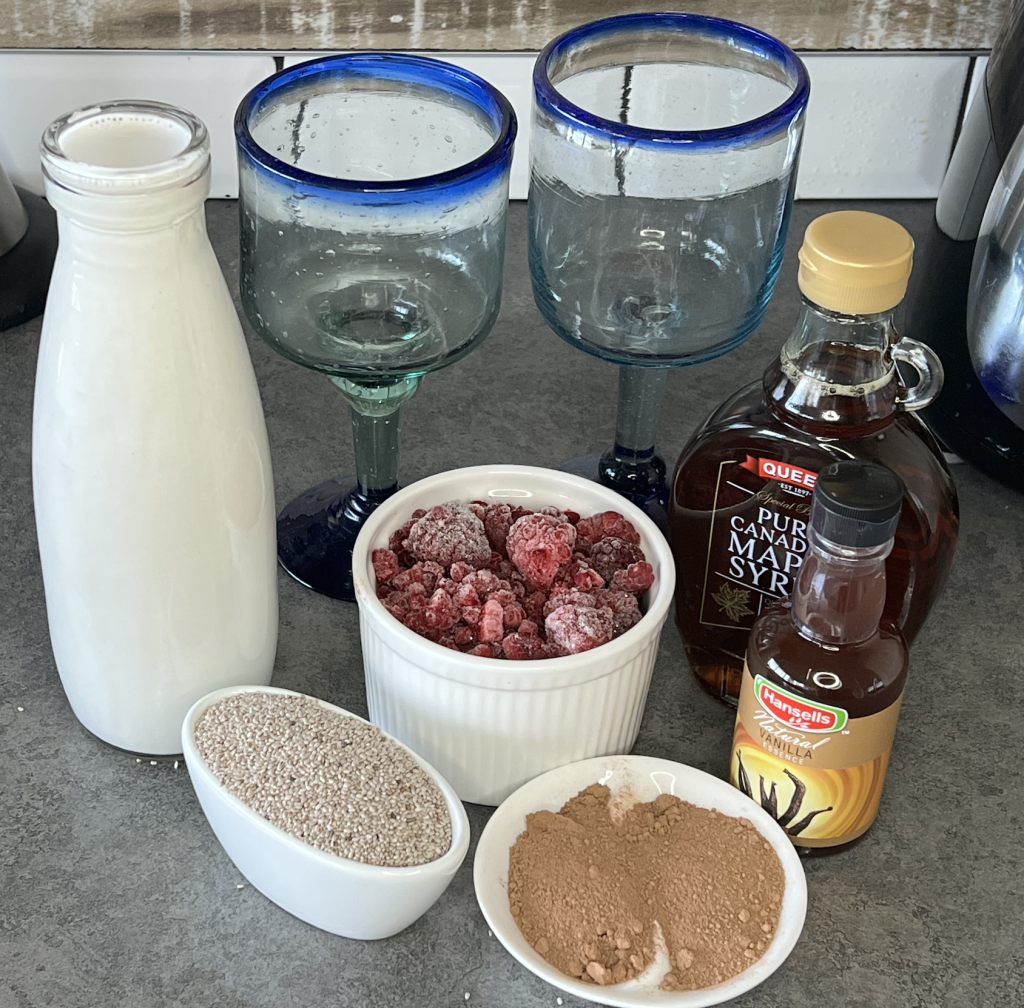 Method:
To make raspberry layer, place 1 cup of coconut cream, frozen raspberries, 2 tablespoons of maple syrup and half a teaspoon of vanilla extract in a blender. Blitz until smooth. Stir in 3 tablespoons of chia seeds and pour into a sealed container. Place in fridge to set for 3 hours. 
To make the chocolate layer, in a bowl place remaining coconut cream, cacao powder, remaining maple syrup and remaining vanilla extract. Whisk together until smooth. Stir in remaining chia seeds and combine. Pour into the base of serving jars or glasses. Place in the fridge to set for three hours. 
Once both of the chia mousses are set, spoon the raspberry flavour on top of the chocolate layer and serve.