Looking for a quick and easy meal that's packed with flavor?

Look no further than this recipe! With only four major ingredients and a preparation time of under 20 minutes, it's perfect for busy weeknights when you want something tasty but don't have a lot of time.
Preparation time 20 minutes
Serves 2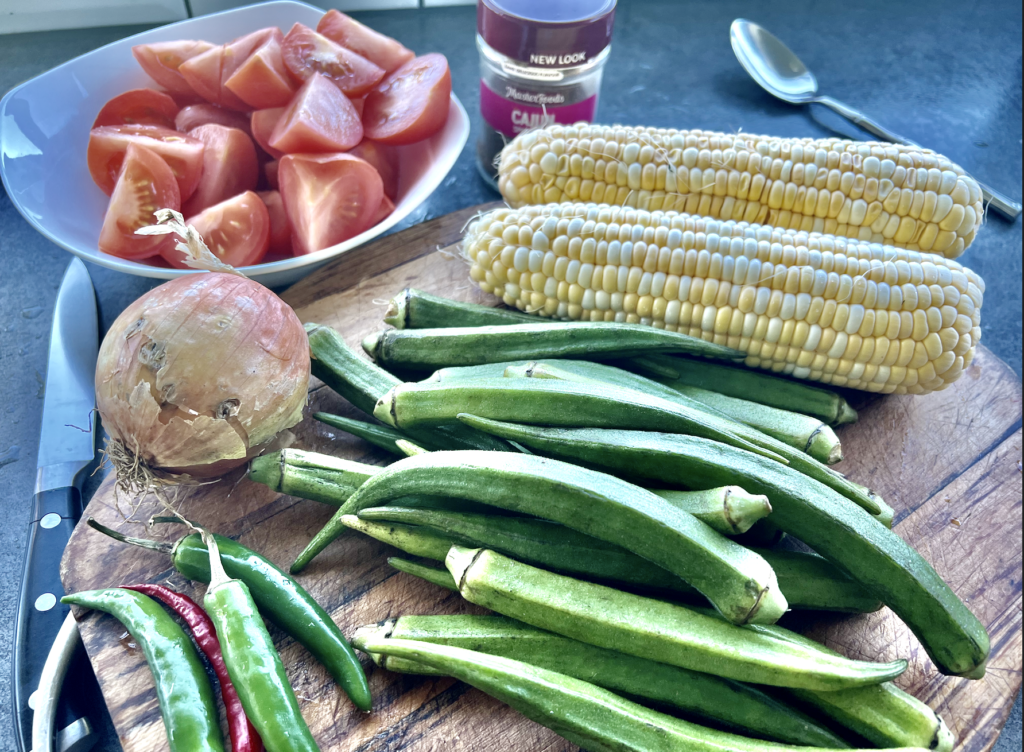 Here's what you'll need:
350g of fresh diced okra
2 cobs of fresh corn (or canned)
800g of whole tomatoes
1/4 of a white onion, diced
1 tbsp of Cajun seasoning
3 fresh green chilies
2 tbsp of coconut oil
Method:
To get started, heat the coconut oil in a frying pan. Add the diced onion and Cajun seasoning, cooking until the onion is softened (about 3 minutes). Next, add the corn and okra, mixing well and simmering. Add the pepper sauce, then finish by adding the whole tomatoes, breaking them up with a wooden spoon as you stir. Simmer the mixture for 10-15 minutes.
The result is a dish that's bursting with flavor and sure to satisfy your taste buds.
Give it a try tonight!