Serves 2
Preparation time 25 Minutes 
Here's the twist on the popular, smashed avocado. If you're on a detox you're not allowed to have bread so the simple recipes give you a great alternative.
You will need to prepare this in advance if you want to have it for breakfast. Just take some sweet potato and sliced them lengthwise into bread width pieces, and roast or bake at a high temperature them until cooked. This is popularly called sweet potato toast. See Video Below.
Ingredients:
1 x Large Sweet Potato (Kumara)
1 x Soft Avocado
6 x Button Mushrooms
1 x Capsicum
6 x Cloves of Garlic
A mixture of Sprouts (Radish, Pea shoots, Mung Beans etc.)
HomeMade Pesto
See my Pesto Recipe Here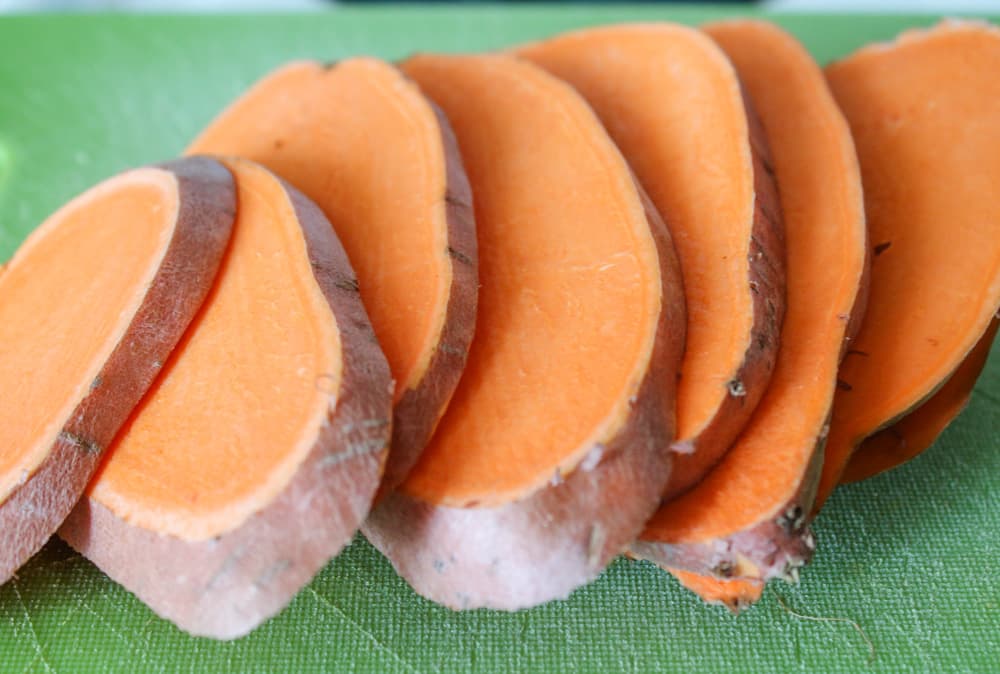 Method:
Peel (or not) and slice the Kumara lengthwise into 1/2cm slices, and place into a hot pan with coconut oil. Cook for 10 minutes until browned, then turn over. Chop the capsicum into 6 pieces so you have enough pieces for each slice of Kumara. Add to the pan next to the Kumara.
While Kumara is cooking, slice the mushrooms and dice garlic into another pan and cover. Get you avocado and pesto ready now.
Simply smash some avocado over the top of each slice and dress with pesto, capsicum, mushrooms, and sprouts. Drizzle with olive oil. Alternatively you could use sun-dried tomatoes and capers or olives,  and if you're on a herbal slim or Boditune program you could top with a poached egg.