Here is a way to make pesto more of a food than a garnish. We add green sweet peas and green chili.
Perfect for a green power detox program and great alongside hot or cold foods.
Ingredients:
2 Cups of Green peas
1 large bunch of basil (should make 2 cups when chopped)
3 cloves of garlic
2 large green chilis
150ml olive oil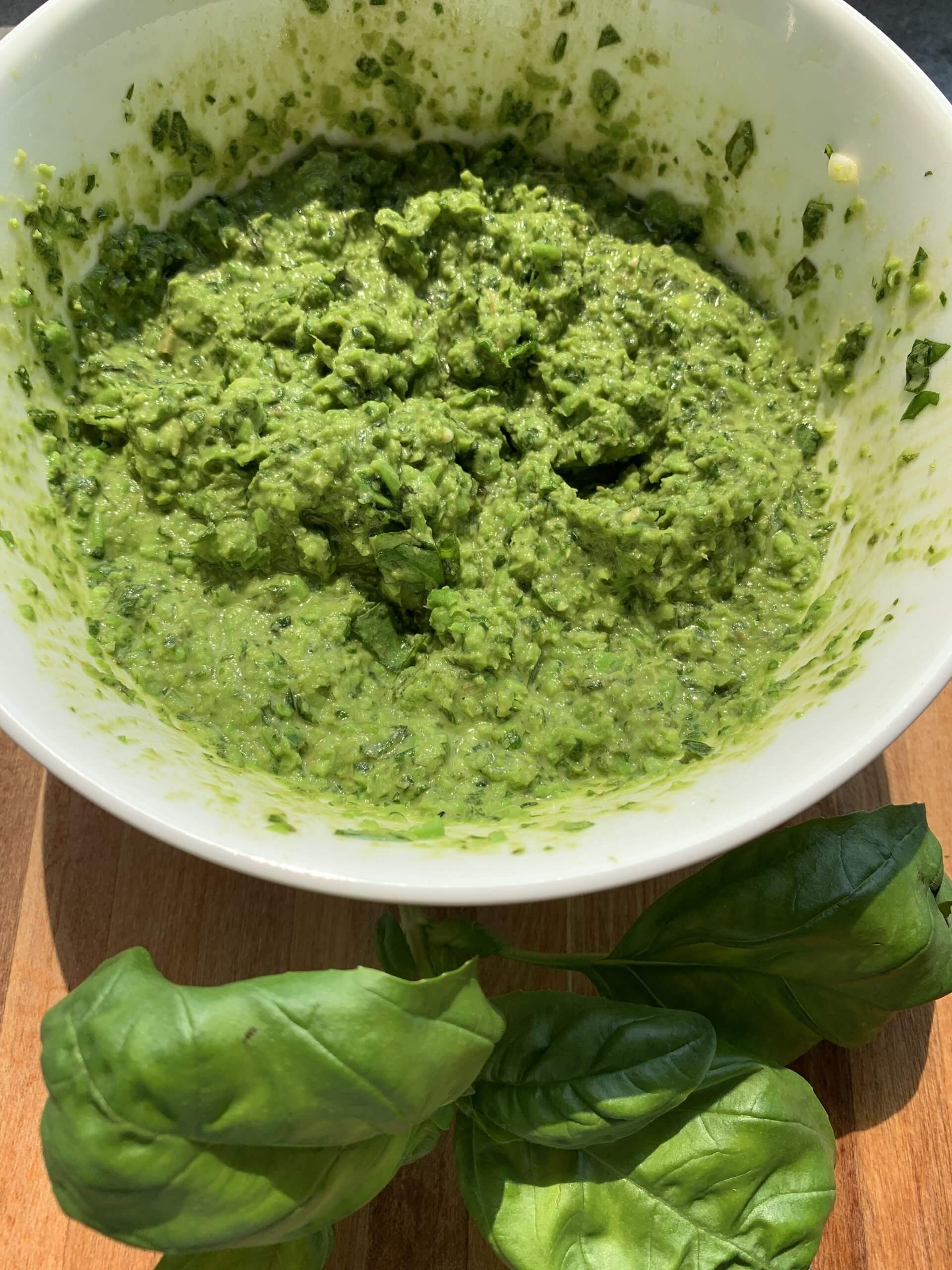 Method:
Blanch the frozen peas in boiling water for 20 seconds. Drain and add to your bowl. Finely chop the garlic and chili and add to the peas. Chop fresh basil and add to the mix. Drizzle over the olive oil and blend until smooth.
Presto, you now have enough pesto (or peasto) to feed the whole family. Try it with steamed or sauteed Brussels sprouts, leeks, and asparagus.
Just delicious.