Article
There's been a lot of talk about Keto diets for weight loss and other health benefits. Another classic example of food as medicine is evident in the Mediterranean diet, which has been shown to reduce cardiovascular risk factors including high cholesterol and weight gain.
An alternate Mediterranean diet is the Spanish Keto-Mediterranean diet which has also been studied and has significant effects, including blood sugar, BMI, and blood pressure.
Let's look at these studies individually so you can see the connection, between the Detox diet and the whole-food slimming diet approach.
These diets both fit perfectly well with our Ultimate Herbal Detox, BodiClenz, and Ultimate Herbal Slim programs.
References
What is a Mediterranean diet?
Everyone is talking about the Mediterranean diet, but few are those who do it properly, thus generating a lot of confusion in the reader. And so for some, it coincides with the pizza, others identified it with the noodles with meat sauce, in a mixture of pseudo-historical traditions and folklore. (2)
The Mediterranean diet has its origins in a portion of land considered unique in its kind, the Mediterranean basin, which historians call "the cradle of society" because within its geographical borders the whole history of the ancient world took place.
At its banks stretched the valley of the Nile, the site of an ancient and advanced civilization, and the two great basins of the Tigris and Euphrates, which were the environment of the civilization of the Sumerians, Assyrians, Babylonians, and Persians. In the Mediterranean region arose the power of the Cretans, then emerged the Phoenicians and the learned Greeks up to the emerging power of Rome, which allowed the territory to become the "good land" between the East and the West. (2)
The traditional Mediterranean diet is characterized by a high intake of olive oil, fruit, nuts, vegetables, and cereals; a moderate intake of fish and poultry; a low intake of dairy products, red meat, processed meats, and sweets; and wine in moderation, consumed with meals. (1)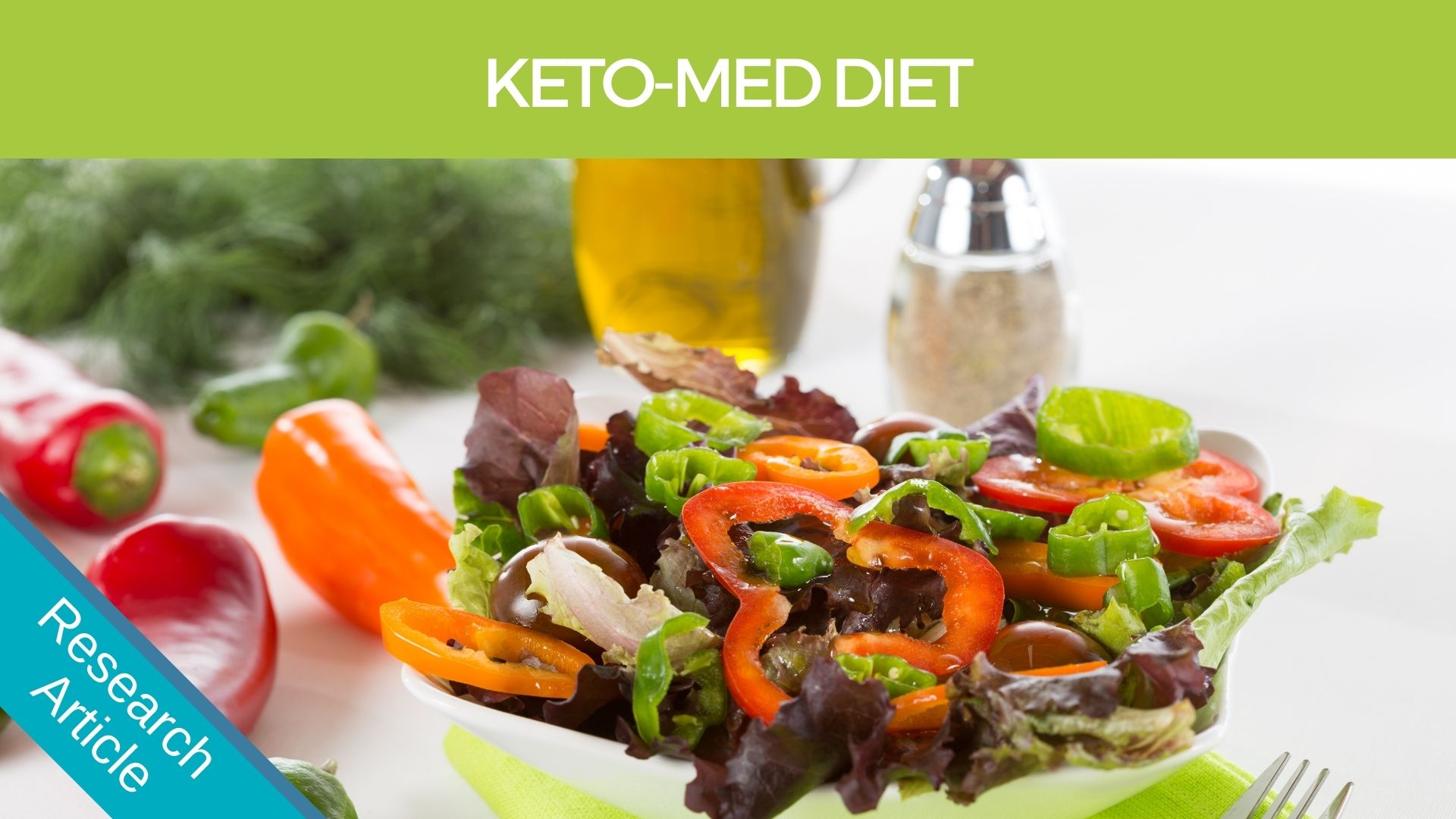 Study Published in the New England Journal of Medicine.
Eligible participants were men (55 to 80 years of age) and women (60 to 80 years of age) with no cardiovascular disease at enrollment, who had either type 2 diabetes mellitus or at least three of the following major risk factors: smoking, hypertension, elevated low-density lipoprotein cholesterol levels, low high-density lipoprotein cholesterol levels, overweight or obesity, or a family history of premature coronary heart disease. (1)
The diet used in the study is outlined in the table below. You can see the Mediterranean diet allows olive oil >4 tablespoons daily while the control group is only allowed <2 tablespoons daily.
Also nuts and fatty fish are higher in the Mediterranean diet but lower in the control group. This goes to show how good fats can help cardiovascular health.
Summary of the study process
The study was to evaluate the results in relation to heart attack, stroke, and death from other cardiovascular causes.
From October 2003 through June 2009, a total of 8713 candidates were screened for eligibility, and 7447 were randomly assigned to one of the three study groups. Participants were followed for a median of 4.8 years.
Participants in the two Mediterranean-diet group significantly increased weekly servings of fish (by 0.3 servings) and legumes (by 0.4 servings) in comparison with those in the control group.
In addition, participants assigned to a Mediterranean diet with extra-virgin olive oil and those assigned to a Mediterranean diet with nuts significantly increased their consumption of extra-virgin olive oil (to 50 and 32 g per day, respectively) and nuts (to 0.9 and 6 servings per week, respectively).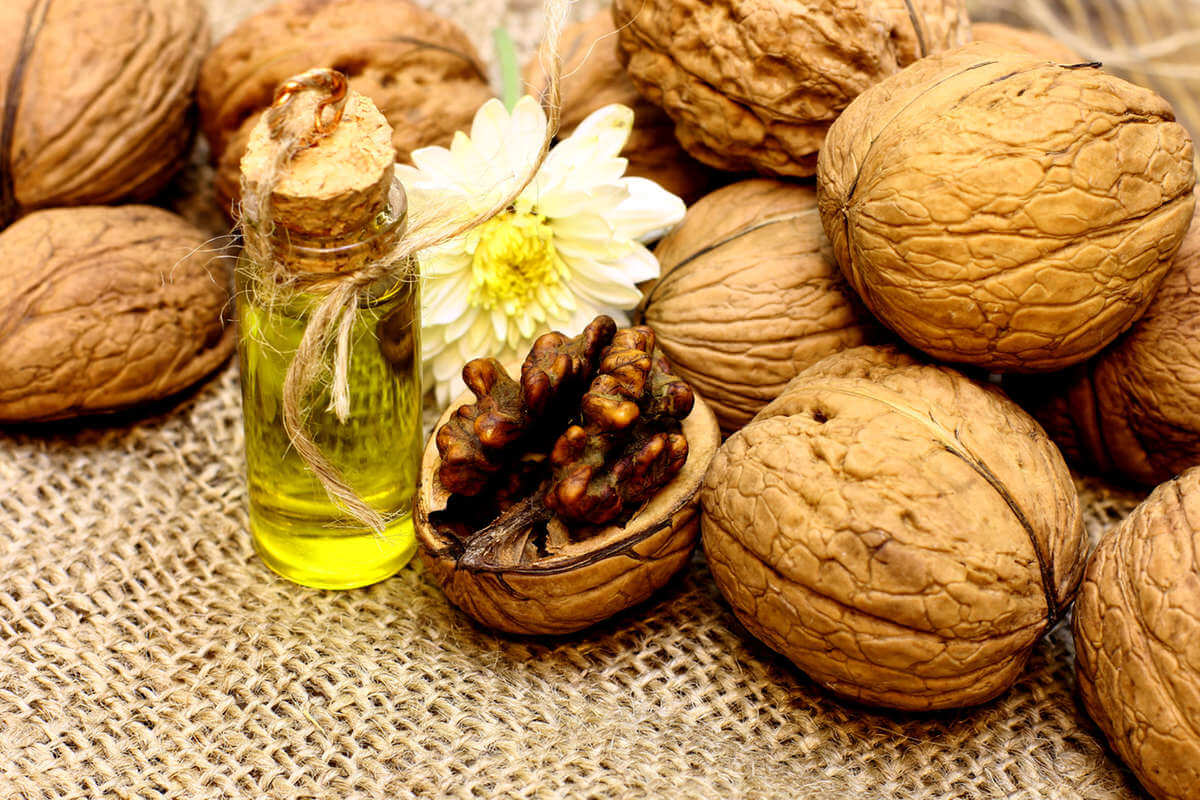 Results
In this trial, an energy-unrestricted Mediterranean diet supplemented with either extra-virgin olive oil or nuts resulted in a risk reduction of approximately 30%, among high-risk persons who were initially free of cardiovascular disease. These results support the benefits of the Mediterranean diet for cardiovascular risk reduction.
What is a Spanish Keto-Med Diet?
It is difficult to define which are the healthiest constituents of the Mediterranean diet since it is a very varied diet that can change among the Mediterranean countries. For example, in Spain, fish is an important component [10,11] as well as olive oil, red wine, and vegetables, which are 3 essential components of such a diet in all the countries. (3)
Try my favourite Mediterranean salad recipe by combining, , Iceberg Lettuce, Baby Spinach or Mescaline Greens with Chopped Avocado, Sliced Radishes, Cucumber, Tomato, Red onion, Sun-dried Tomatoes, Olives and Pesto. See The Full Recipe Here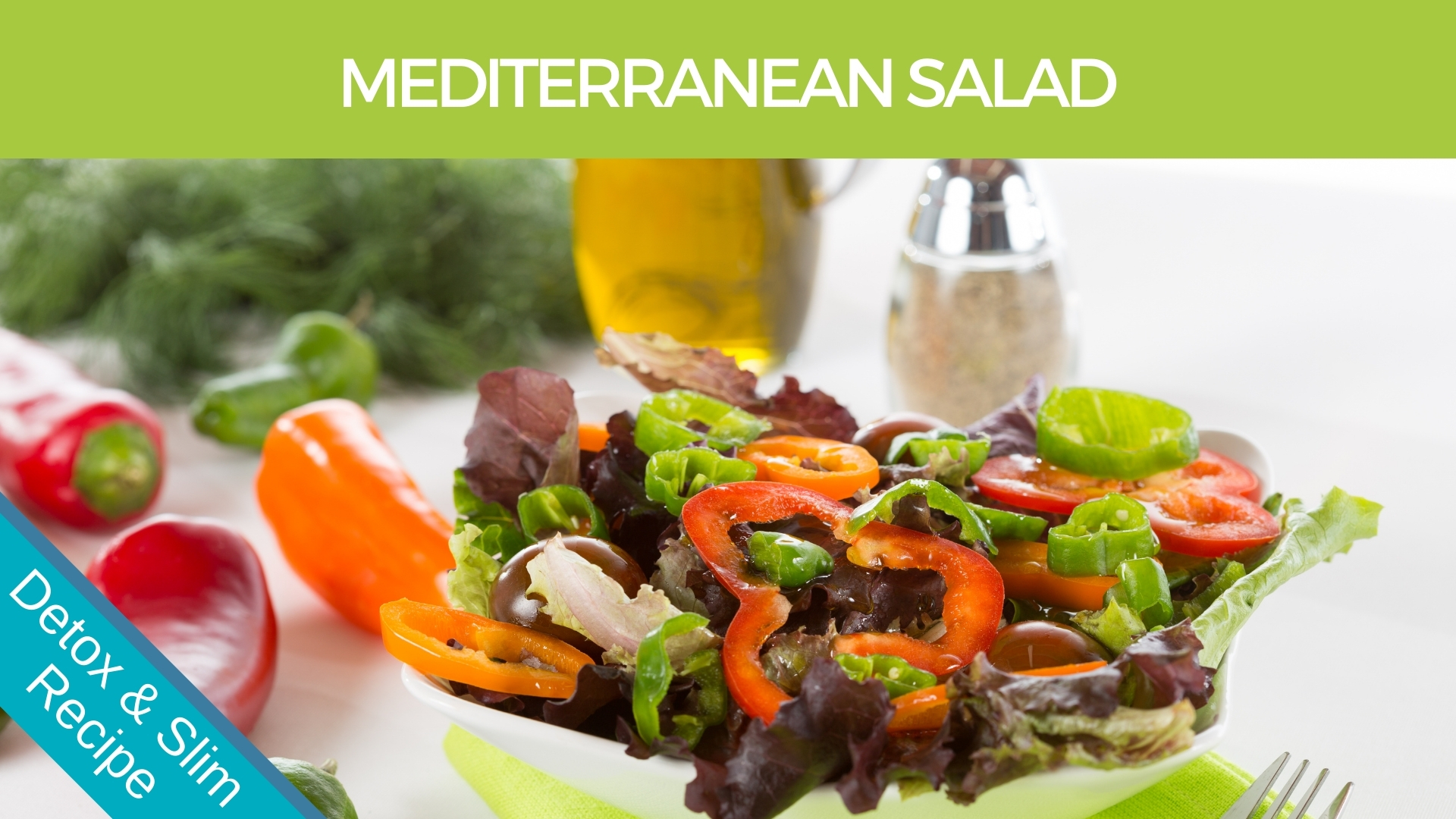 Study results in significant weight loss
A study was carried out on 31 obese subjects (22 male and 19 female) with the inclusion criteria whose body mass index and age were 36.46 ± 2.22 and 38.48 ± 2.27, respectively. This Ketogenic diet was called the "Spanish Ketogenic Mediterranean Diet" (SKMD) due to the incorporation of virgin olive oil as the principal source of fat (≥30 ml/day), moderate red wine intake (200–400 ml/day), green vegetables and salads as the main source of carbohydrates and fish as the main source of proteins. It was an unlimited-calorie diet. (3)
Significant weight loss was achieved on average along with all other cardiovascular and metabolic syndrome risk factors. See the study results in the chart below.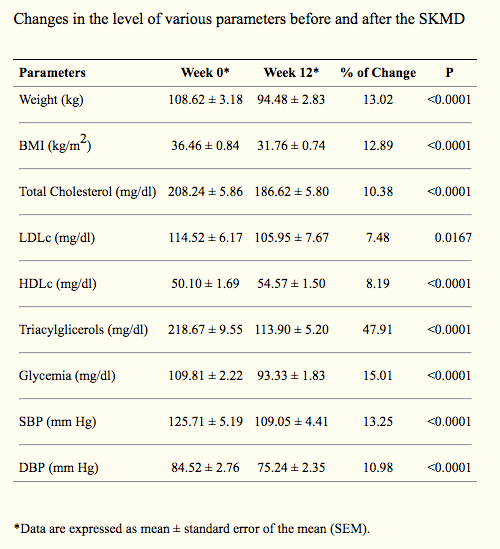 Conclusion
These are just two of many studies and clinical trials which have shown that the Mediterranean diet reduces the risk of cardiovascular disease and metabolic syndrome. In particular has been put into evidence of a remarkable decrease of abdominal circumference, an increase in high-density lipoprotein (HDL), a decrease in triglycerides, a lowering of blood pressure, and a decrease in the concentration of glucose in the blood. (2)
I would conclude that the good fats found in nuts, fish, and olive oil along with lots of vegetables high in phytonutrients, particularly vitamins and antioxidants are the primary reason for such good results. Also, the reduction in red meat and the inclusion of more fish will play a part.
I would also mention legumes and pulses as having a role. I would suggest the use of bread and pasta only as fillers but not as part of the medicinal picture, so minimizing these is my recommendation. Primarily because of the high starch/carbohydrate component with regard to weight gain.
Overall the Mediterranean diet would be a good long-term strategy for health.
Both the Mediterranean diet and the Keto-Med diet fit perfectly with our Herbal Detox and Herbal Slim programs and can be followed long-term as a healthy diet plan.
Brett Elliott ®
What you Get in the Ultimate Herbal SLIM
480 capsules in 4 powerful Herbal Slimming Products
User Guide and Recipe Booklet with many more great recipes on this website
Cleansa – To encourage regularity
Thermogenik – More energy
Satisfed – For craving control
Xtrafood – For super-food nutrient support
Learn More about the Ultimate Herbal SLIM