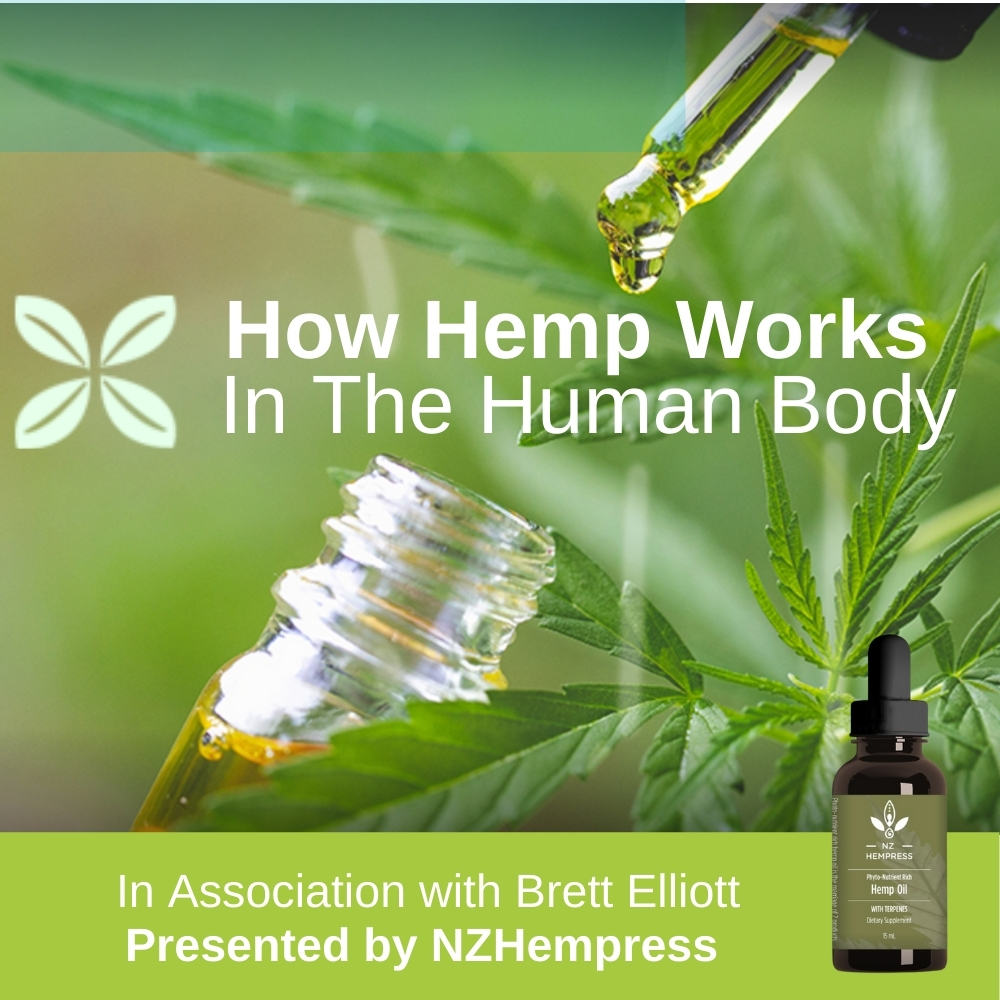 How Hemp Works in the Human Body
One of the herbal medicines I have found very effective in my clinic is the Broad spectrum Hemp oil from NZ Hempress. They are an awesome family-based New Zealand business and take the greatest care and effort to provide an excellent medicinal hemp oil product.
In this webinar, you will get to meet one of the founders and see the research behind this amazing plant medicine directly.
In this presentation you'll discover:
– The little known but misunderstood fact about cannabis, hemp, and marijuana
– The system in your body that almost no one knows about (and why it's changing people's lives for the better once activated…)
– The real reason that only hemp seed oil is on supermarket and pharmacy shelves (and why full-spectrum and CBD are so powerful)
– Plus, how to use the NZ Hempress product range and get the most out of your products
Click the link below to reserve your place on the live webinar.
There will be a live Q&A after the event plus a limited-time-only special offer at the end as well.
I'm super excited to be hosting this with NZ Hempress.
I look forward to seeing you there.
Brett