This recipe is perfect for your one or two-month detox. In wintertime a detox is a great way to stave off those coughs and colds. It helps keep your metabolism up and your immune system on high alert.
Serves 4 people
Ingredients:
2 cups mung dahl (split mung beans, or lentils)
1 x large leek sliced into 1cm rings
2 x large carrots sliced thin
2-3 bunches fresh spinach
3 tbsp olive oil or butter
1 tsp cumin powder
1 tsp whole fennel seeds
1 tsp Cayenne pepper
1 tsp paprika
1 tsp allspice
1/2 tsp powdered turmeric
6 cups water
1 tsp salt
1 tsp dark soy sauce.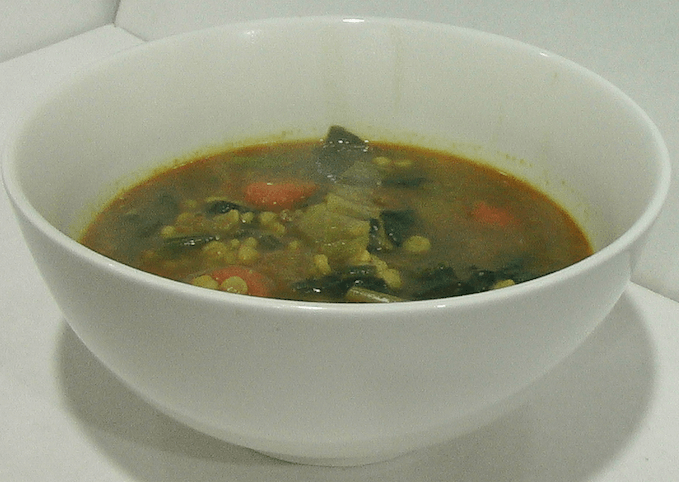 Method:
Wash and rinse the dahl. Soak in hot water for 1/2 an hour then drain and cover with 6 cups of water. Bring to the boil and add the chopped carrot and leek. Reduce heat to simmer and cook covered for about an hour until the dahl is soft. Heat the oil/butter on low in a small frying pan mixing in and sautéing the dry spices. Spoon a cup of liquid from the dahl and stir into the spice mixture. Transfer all to the dahl soup and add the chopped spinach. Cook for 5-10 minutes more until the spinach is cooked.
Perfect for: