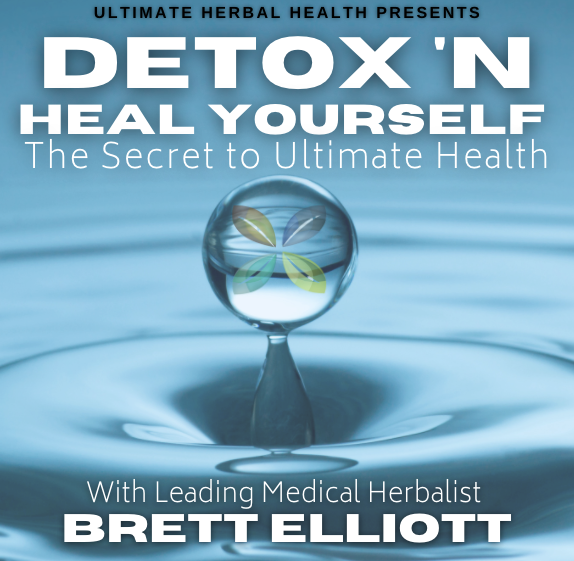 Detox & Heal Yourself LIVE Webinar – 7.00pm, August 17th 2021
Spots are Limited to Only the first 50 Registrations.
Is your DNA upgraded by detoxing, and how does healing energy increase when cleansing?
Join Leading Medical Herbalist, Brett Elliott, for a 90-minute event full of powerful healing insights. Inspire the next chapter on your healing journey.
You will gain new understandings of what causes your body to become unwell, and learn how you can trigger powerful healing processes using simple foods and herbs. Brett also explains the disease and aging process like you've never seen before and shows how it can be reversed using a simple process of inner body cleansing, which you can do at home.
Win a Free copy of the 'Cleansed & Cured' paperback book, or get it Free with any program purchased within 24 hours of the Webinar
You will also get an opportunity to ask Brett your personal questions.
Brett Elliott Brett is a Leading Medical Herbalist with over 22 years of clinical practice. Over 100,000 people in over 45 countries have completed his Ultimate Herbal Health program. His book 'Cleansed & Cured' has sold thousands of copies in bookstores across New Zealand, and he is a regular speaker at health stores, public events, and expos.