Description
BodiTune is the complete body balancing detox and weight management program all in one.
It has been developed from our popular Detox 'n Slim protein drink, now also called BodiTune.  The program is suitable for vegetarians and vegans.
You will get a gentle detox and could lose 1- 2 kg per month if you follow this plan strictly. You can safely continue this program as long as you wish.
30 days supply (taking 4 capsules daily)
Benefits:
What a great way to continue your steady detox or weight loss plan, or to maintain your metabolism once your goal is achieved.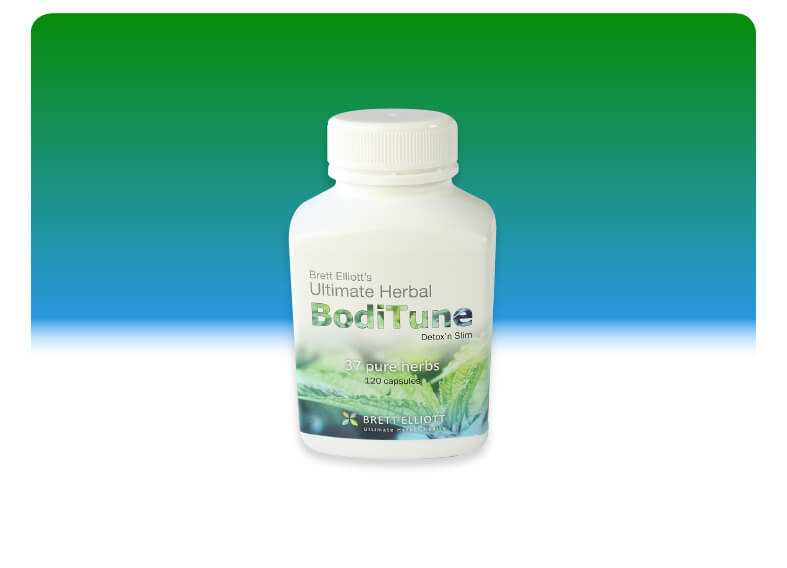 May also assist in the management of:
Constipation
Acid Reflux
Ulcers
Indigestion
Even more Benefits
● Colon health
● Smooth digestion
● Energy
● Superfoods and enzymes
● 100% pure herbs
● Heart health
● Antioxidant, anti-aging
● Real, live food diet recommended
FREE FROM: synthetic vitamins, hydrogenated fats, artificial sweeteners, artificial flavors, colors, lactose. No added fructose, glucose or other refined, simple sugars.
Enough said about this product by us, visit the product reviews page to see what people are saying after trying our programs for themselves.
Disclaimer – Results will vary in time frame and intensity from person to person. All testimonials and reviews are authentic and submitted from actual Ultimate Herbal Health customers.